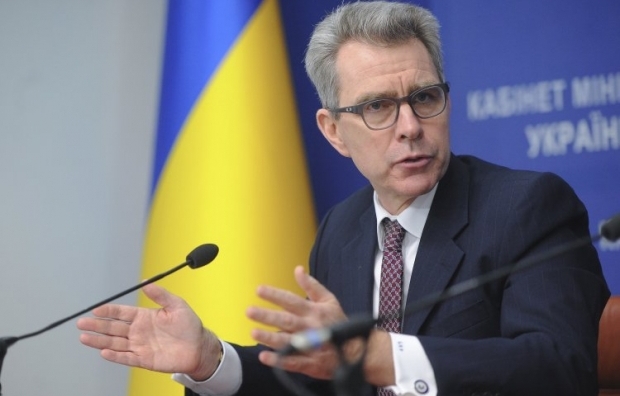 Geoffrey Pyatt / Photo from UNIAN
"This is Geoffrey Pyatt who is now [U.S.] Ambassador to Ukraine. He became widely known because of the conversation he had with the Assistant State Secretary for European affairs Ms Victoria Nuland during the crisis between Russia and Ukraine in January 2014. The conversation was intercepted and posted on the internet," reads the report.
The publication claims that Washington has already sent the relevant documents to the Greek government and is waiting for the agreement to come from Athens.
Read alsoPyatt: $1 bln in U.S. loan guarantees to Ukraine to depend on new GovtIt is added that Mr Pyatt is a career diplomat and has close relations with Ms Nuland who has long been responsible for the U.S. foreign policy in Eastern Mediterranean.
Read alsoU.S. hopes to develop joint defense production with Ukraine – PyattGeoffrey Pyatt's possible appointment is in line with a scheduled rotation of U.S. diplomatic corps. In 2016, his three-year term on the post of the U.S> Ambassador to Ukraine ends.