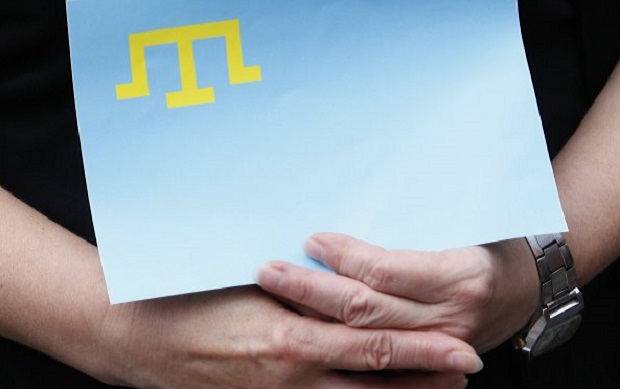 Crimean Tatars are being detained ever since Russia's illegal annexation of Crimea / Photo from UNIAN
Police officers controlled by the occupation authorities have detained 25 Crimean Tatars were detained in Yevpatoria – the city on the western coast of the occupied peninsula, according to Osman Pashaev's posting on Facebook.
"At about 13:00, 25 people were detained in Yevpatoria. All were taken for questioning to the city police station and got fingerprinted. They were detained at the central market near Vostochka restaurant. All detainees are Crimean Tatars," he wrote.
According to Pashaev, mass detentions of the Crimean Tatars were explained by the de-facto authorities with the raid aimed at capturing the criminals who killed the family in Russia's Krasnodar.
Read alsoMosque raided in occupied Crimea under pretext of ID check (video)The detainees were told that the raid was ongoing. When asked whether the Russian nationals can be suspects, one of the police officers admitted that they could. When asked, why more than 20 people, all of Crimean Tatar nationality, he answered that the cops just had to follow the orders from higher offices, according to Pashaev.
Read alsoDzhemilev: 22 people reported missing in Crimea, primarily Crimean TatarsAs UNIAN reported earlier, after the annexation of the Crimean peninsula, Russia began detaining the Crimean Tatars, started more frequent searches in the homes of the Crimean Tatars and the mosques. The occupation authorities banned the activities of the Mejlis of the Crimean Tatar people and put it on the list of organizations whose activities are suspended due to "extremism."