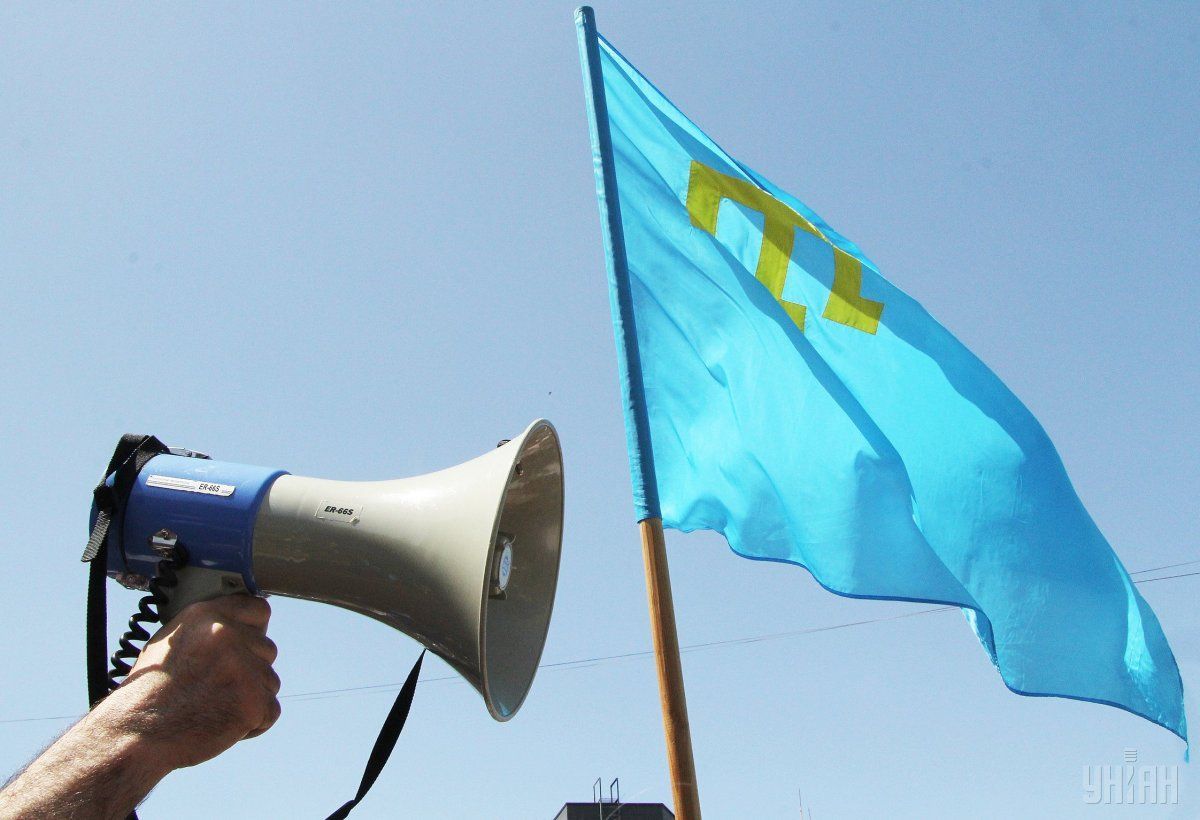 Photo from UNIAN
The appeal was submitted to honor victims of genocide of the Crimean Tatar people and condemn violations by Russia of human rights and freedoms of Crimean Tatars. The relevant resolution No. 4476 was supported by 240 votes.
It is stated that a systematic pressure on the Crimean Tatar people, the repression of Ukrainian citizens on a national basis, the organization of ethnically and politically motivated prosecutions of Crimean Tatars and their bodies, the Mejlis of the Crimean Tatar people and the Kurultay of the Crimean Tatar people, in the temporarily occupied territories of Ukraine by Russian state authorities starting from the date of the temporary occupation, are a deliberate policy of ethnocide in respect to the Crimean Tatar people.
Read alsoMosque raided in occupied Crimea under pretext of ID check (video)Moreover, the Ukrainian parliament calls on Russia to immediately stop the policy of human rights violations in Crimea, including against Crimean Tatars as an indigenous people of Ukraine.
The Verkhovna Rada appeals to the international community to condemn a decision of the Russian occupational authorities to ban the Mejlis of the Crimean Tatar people in the territory of the occupied peninsula, and calls on world leaders and recognized public figures to support efforts to protect Crimean Tatars from discrimination and harassment by the Russian Federation.
Read alsoEuropean Broadcasting Union: Jamala's song has no political speechAlso, MPs call on the international community to recognize the deportation of Crimean Tatars from the peninsula in 1944 as a genocide of the Crimean Tatar people.
Ukrainian lawmakers also call on all the countries and international organizations to honor on May 18, as a Day of Remembrance for the victims of Crimean Tatar genocide, the memory of innocent victims of the criminal deportation of the Crimean Tatar people committed by the Communist totalitarian regime, as well as victims of illegal acts by the Russian occupational government.
Read alsoCrimean de facto Supreme Court bans MejlisThe parliament urges the international community to support actions aimed at bringing to justice all those responsible for the illegal occupation and annexation of Crimea, and for the systematic and widespread human rights violations in the Ukrainian occupied territory.