Klimkin: Ukraine negotiating swap of Ukrainians jailed in Russia for captive Russian soldiers
Ukrainian Minister of Foreign Affairs Pavlo Klimkin says that talks are now under way with Russia to exchange Ukrainian political prisoners kept in Russia for Russian soldiers captured in Ukrainian territory, according to TV news service TSN.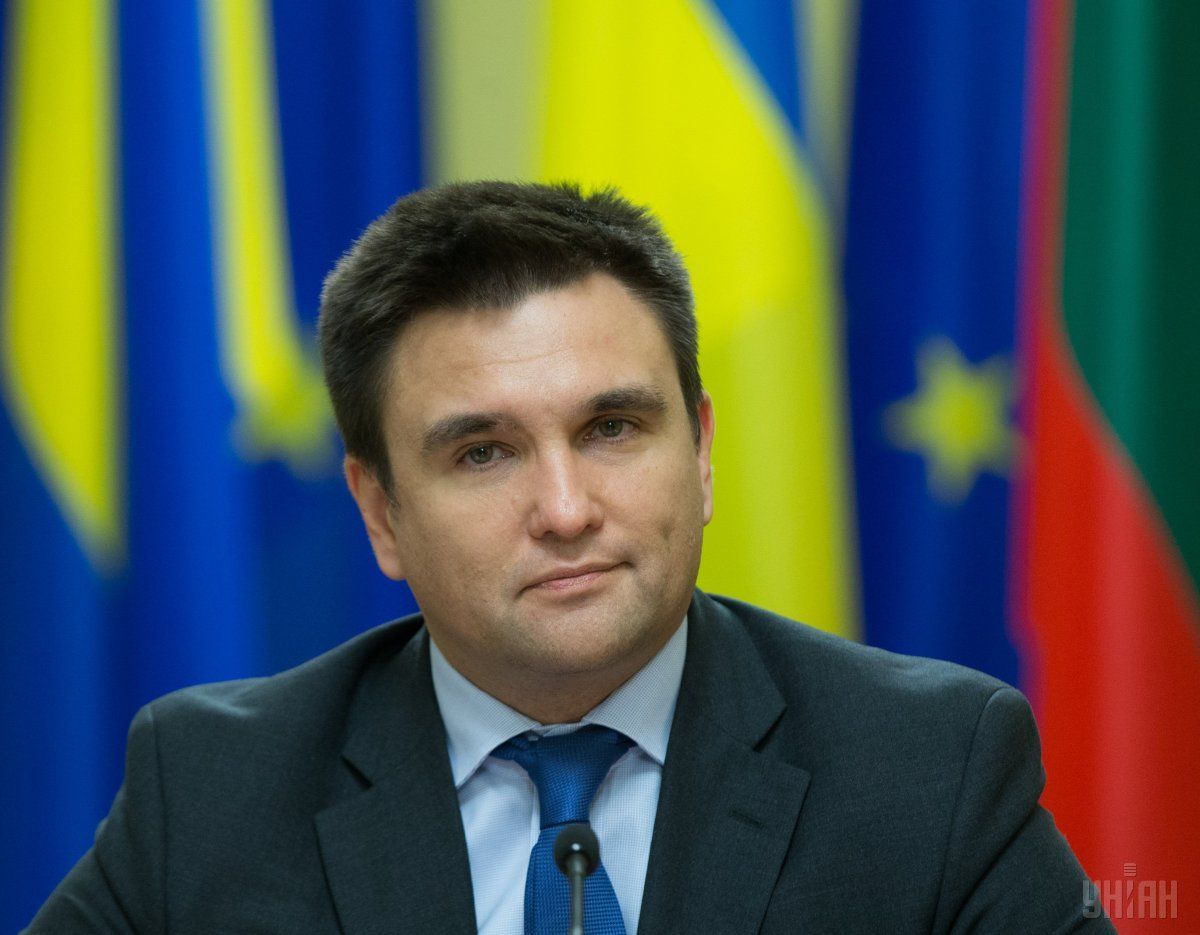 Klimkin hopes that other Ukrainians jailed in Russia will be released following Savchenko / Photo from UNIAN
Klimkin expressed hope that the next stage of the talks would be the release of two Ukrainians imprisoned in Russia – Yuriy Soloshenko and Hennadiy Afanasyev.
"I think it's a matter of a few weeks. I would prefer not to elaborate on the terms," he told during the Pravo na Vladu political talk show.
However, he said, the talks will be held in keeping with the scenario of the release of Nadia Savchenko.
Earlier, Savchenko's lawyer Mark Feygin said, referring to information he got at first hand, there are other captive Russian soldiers beside Alexander Alexandrov and Yevgeniy Yerofeyev, who were captured in Ukrainian territory during war in Donbas.
"I think other cases should be handled in a bundle, rather than one by one as it was with Savchenko. It should be resolved in the way that it should be a swap of ten for ten rather than one Savchenko for two [Russian officers] Yerofeyev and Alexandrov. I know at first hand that there are more Russian soldiers in Ukraine who were captured participating in military operations in Donbas. It means that they have people for exchange – the negotiations could continue," Feygin said at a press conference in Kyiv on Thursday, while commenting on Savchenko's return from Russia to Ukraine.
Read alsoDoes Ukraine have a strategy to release other "Kremlin's hostages"?When asked about details of the cases, he advised addressing the issue to Ukrainian President Petro Poroshenko.
If you see a spelling error on our site, select it and press Ctrl+Enter