"We have stuff to discuss": Savchenko ready to meet Russian GRU officer Yerofeyev
Ukrainian pilot and MP Nadia Savchenko is ready to talk with the Russian GRU officer Yevgeny Yerofeyev about him "killing the Ukrainians in a foreign land," according to an UNIAN correspondent.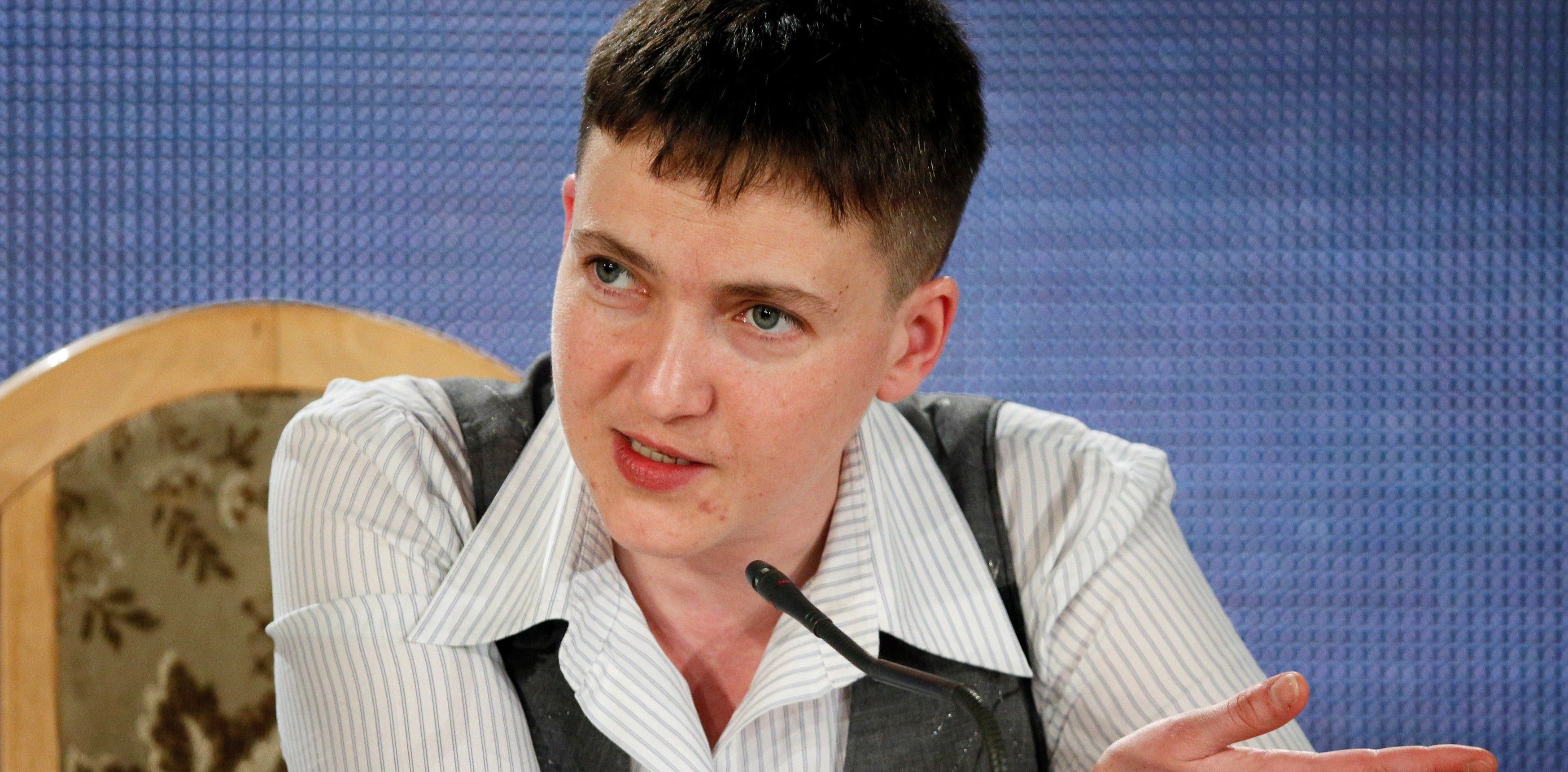 REUTERS
"They [GRU officers Yerofeyev and Alexandrov] would like to talk with me as much as I would like to talk to them," Savchenko said at a press conference on Friday.
Read alsoSavchenko names two ways to return Crimea"We are prisoners. We are soldiers, and we have things to talk about. Had we met when we were being swapped, I would have told them: "You're in the same meat grinder. I understand it, but if you happen to once again come to my land with weapons to kill my people – I will tear off your Adam's apple with my bare hands," she said.
At the same time, Savchenko added: "In everything else, we will find a common language. I did not come to him [Yerofeyev] with a weapon to kill his people."
Read alsoPro-Kremlin media publish first pictures of Russian GRU officers in MoscowShe does not believe that soldiers can be tried in criminal courts, because "these are completely different things."
As reported earlier, Yerofeyev said in an interview with the media that he would like to meet Savchenko.
If you see a spelling error on our site, select it and press Ctrl+Enter