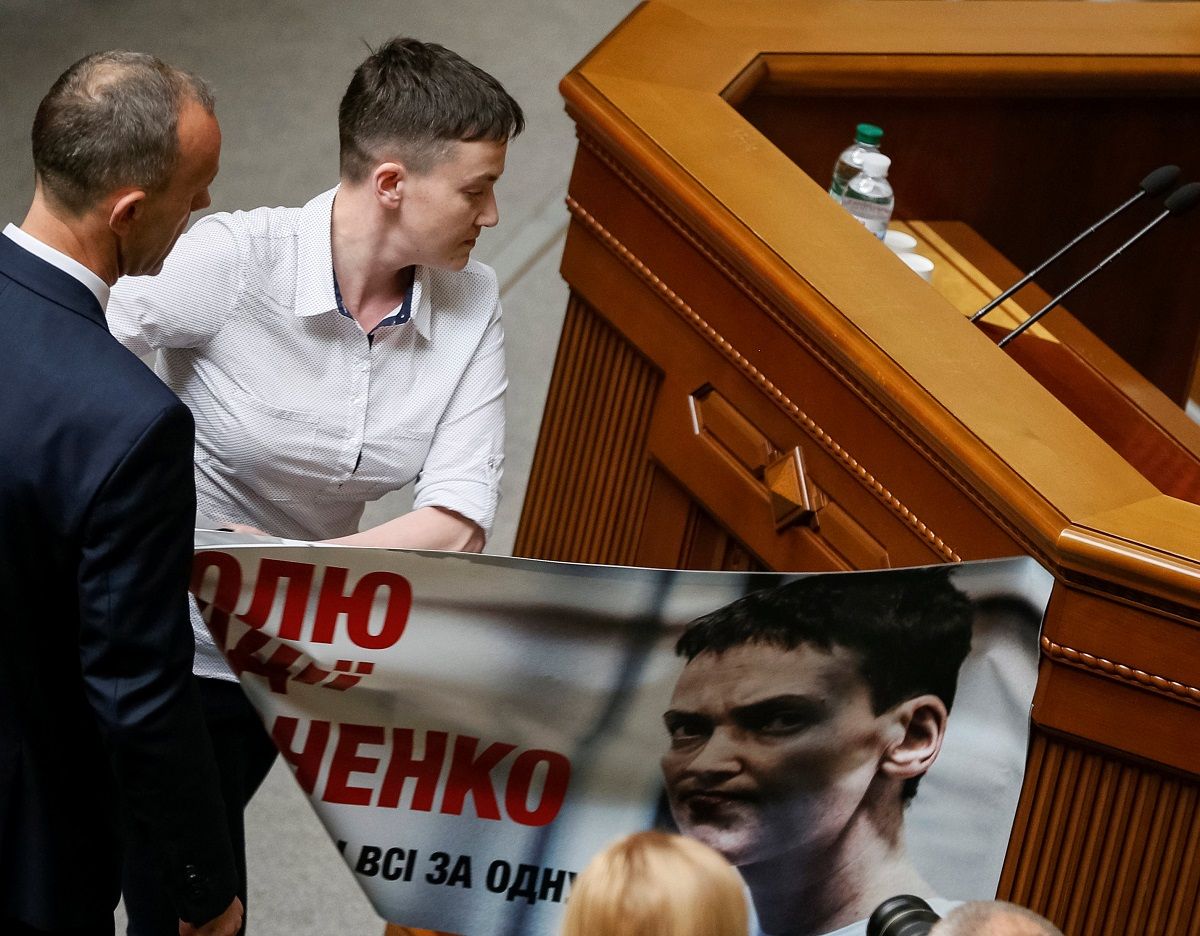 REUTERS
After her first speech in parliament, she tore down a banner with her image from the parliament's rostrum and pinned another one with small painted portraits of Ukrainian political prisoners with the caption saying "Freedom to Prisoners of the Kremlin!"
Her move drew applause.
In addition, Savchenko said that she would not allow MPs to forget those killed on the Maidan and in the east of Ukraine.
"Nothing is forgotten, no one is forgotten and nothing is forgiven," she said.
According to her, "the people of Ukraine will not let us occupy these seats if we betray them. Ukraine is above all else. And for us, who are sitting in this session hall, Ukraine is above the life of each of us."
Read alsoDPR leader Zakharchenko threatens to kill SavchenkoSavchenko also apologized to the mother of a Ukrainian soldier, Vadym Puhachiov, who was reported to have been killed by Russian GRU officers Alexander Alexandrov and Yevgeny Yerofeyev (the two were later swapped for Savchenko). "I'm sorry that I'm alive and your son is dead," Savchenko said.
In addition, she begged forgiveness from all those whose relatives were killed, defending the sovereignty of Ukraine.
At the end of her speech, Savchenko sang the national anthem together with other MPs.