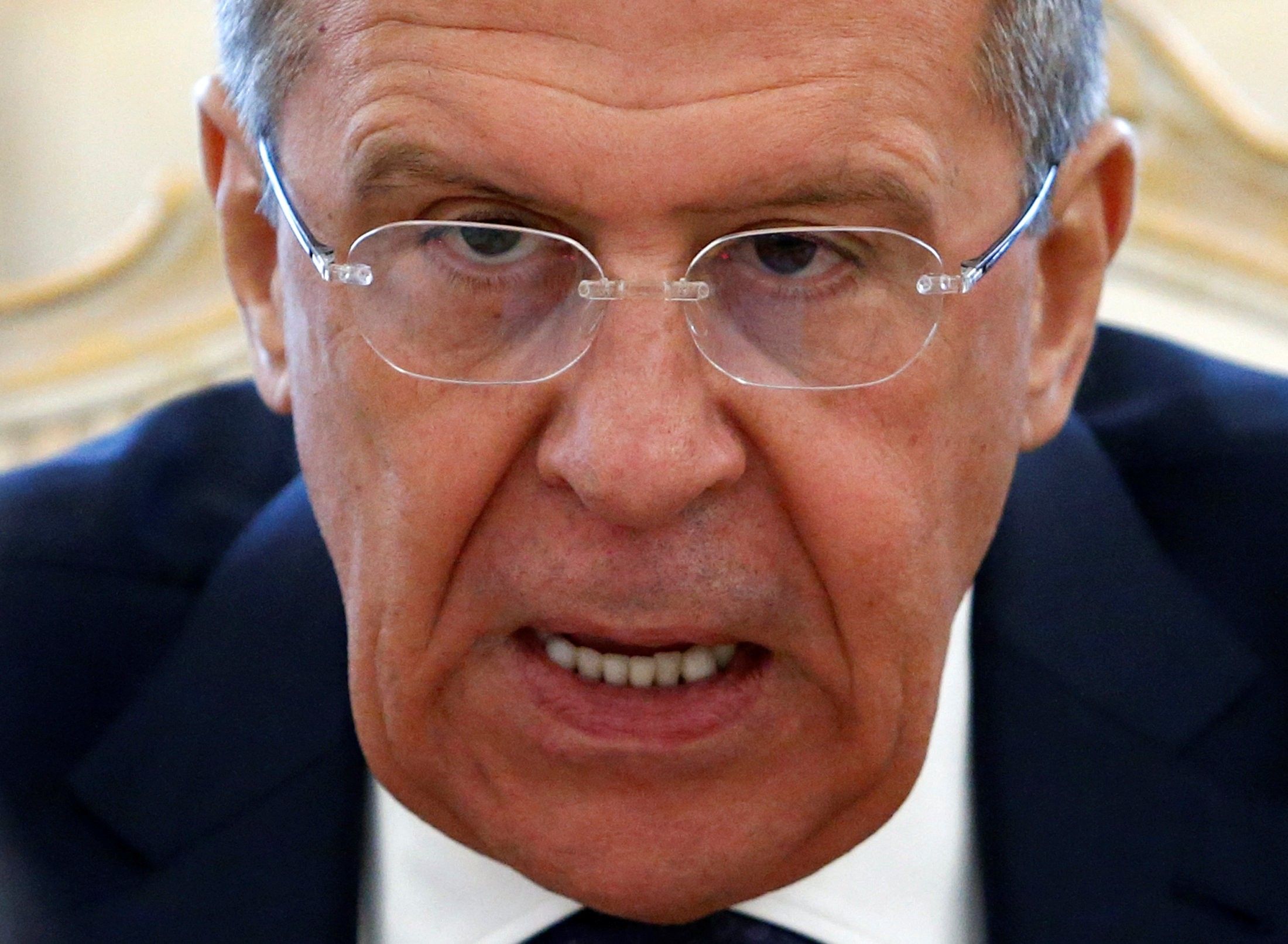 REUTERS
"I'm convinced that this will be counterproductive," Lavrov told the Komsomolskaya Pravda website in an interview, TASS wrote.
"If we say now that 'our patience has run out, we will go another way,' they will say 'fine, then the West will have no influence on the current Ukrainian authorities now,'" Lavrov said.
Nevertheless, Russia is not abandoning or forgetting about Ukraine's "southeast," the diplomat went on to say.
"We are not giving up Ukraine's southeast or forgetting about it and are very actively supporting it not only politically," Lavrov said. "This is both humanitarian assistance and solving current economic problems, the problems of this region's life."
Read alsoRussia's 51st 'humanitarian convoy' arrives in occupied DonbasLavrov said this concerns the issues that France and Germany pledged to solve, namely the problem of the banking system's operation. "They [France and Germany] could not do that and admitted that," he said.
"We solved these and other problems of life in Donbas and will do this," Lavrov stressed.
The minister also noted that Moscow hopes the Minsk Agreements will be implemented in practice.
Read alsoPoroshenko names key conditions for elections in occupied Donbas"There is definitely hope" that the Minsk Agreements will be implemented, Lavrov said. "And not only hope. We should demand that they are implemented."