Savchenko: West could not but tighten anti-Russia sanctions
Ukrainian Member of Parliament Nadia Savchenko says that the West should tighten anti-Russian sanctions instead of mulling the possibility of softening them, according to Deutsche Welle's Russian-language service.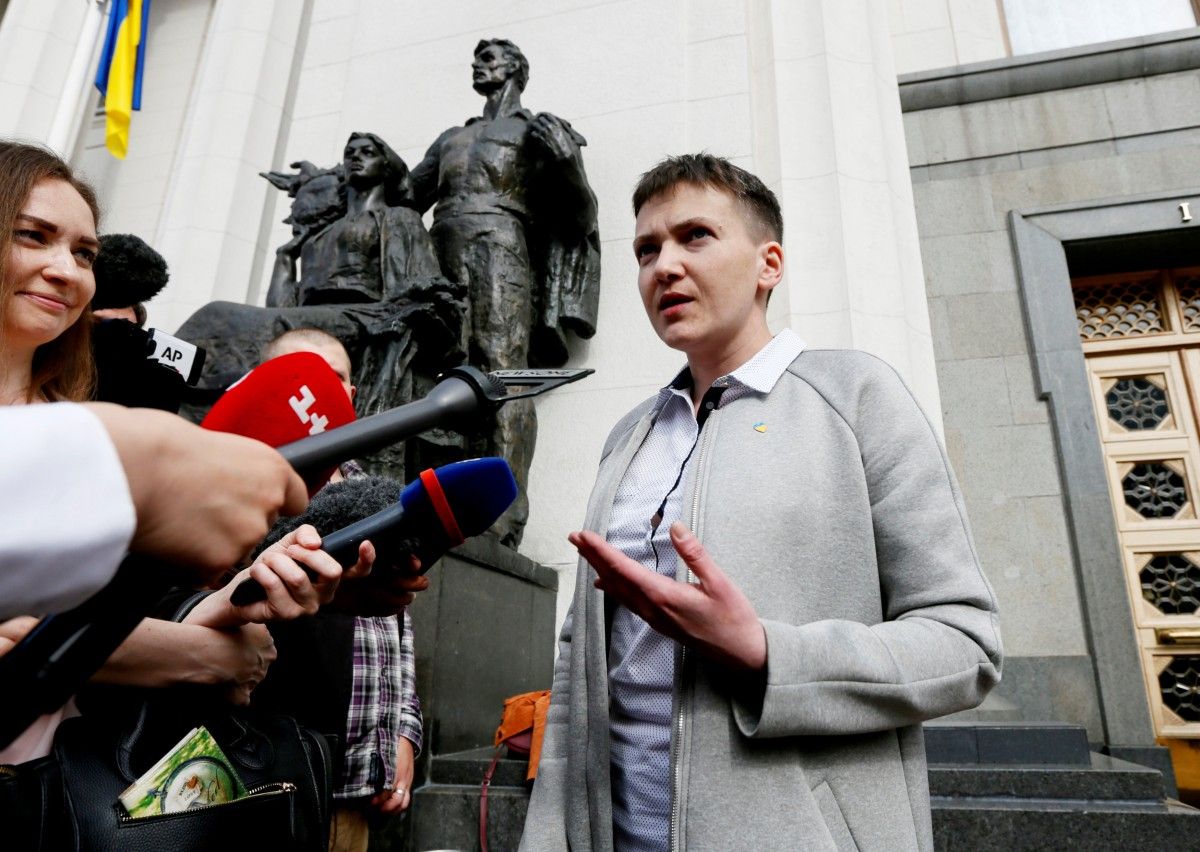 REUTERS
It is necessary to exert "massive economic and political pressure" on Russian President Vladimir Putin, Savchenko said in an interview with German tabloid BILD, DW reported.
Read alsoSavchenko shares first impression of work in Rada: 'Bazaar'"I am so angry that Ukrainian soldiers die while discussions how to ease the sanctions have already started in Germany," she said.
"I think the world should realize in the end that Putin's craving will never be satisfied. He wants to capture new regions and countries, again and again," she said.
If you see a spelling error on our site, select it and press Ctrl+Enter