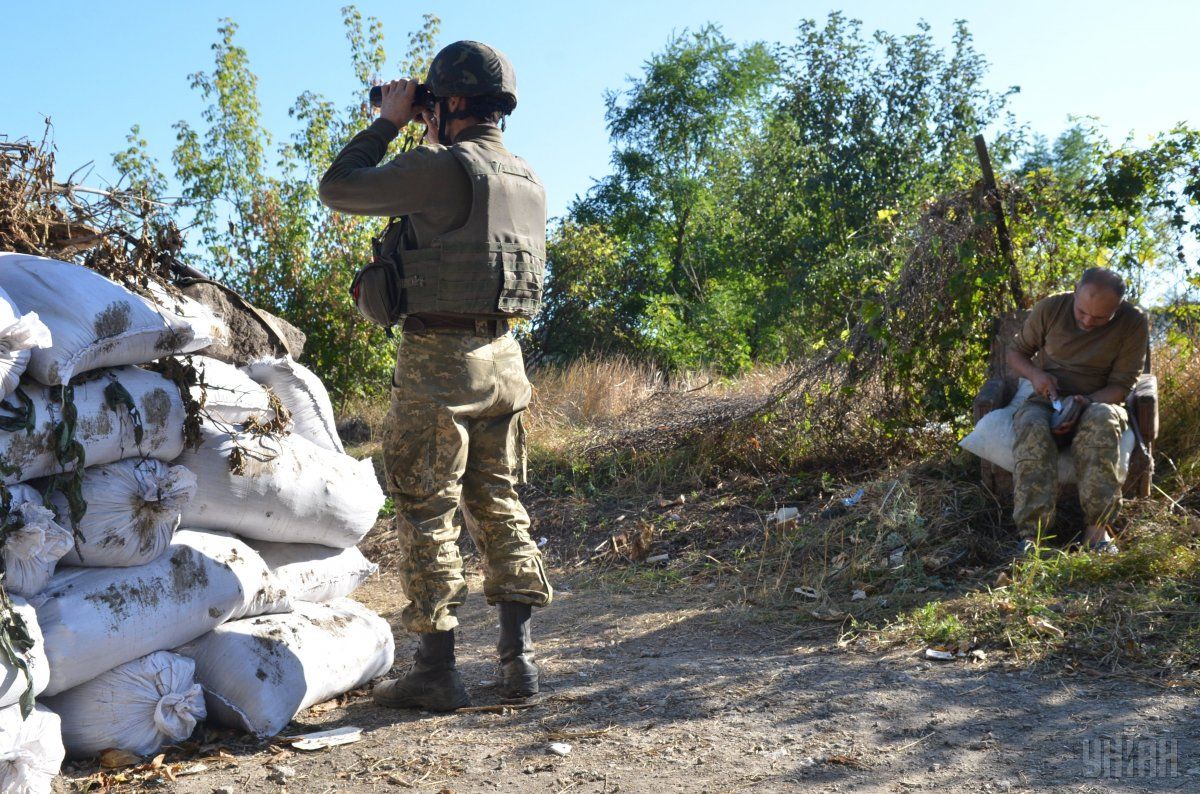 The President appreciated the chance of holding elections in Donbas / Photo from UNIAN

"Can there be elections in the occupied territories of Donbas? Yes, they can. Can they be held now? They can if they are held by the invaders themselves. And neither we, nor the rest of the world will recognize these elections, just as we have not recognized sham elections on November 2, 2014, just as we will never recognize the sham referendum in Crimea which the occupiers held," the president said.
"Will there be the elections provided for by the Minsk agreements, under the Ukrainian legislation, when we ensure the mechanism for the restoration of Ukrainian sovereignty in certain areas of Donetsk and Luhansk regions? Yes, they can be held, but we emphasized clearly that the logics of Minsk agreements provides that firstly, the security component must be implemented, and only then does the political component enter into force, accompanied by a humanitarian component," said the Head of State.
Read alsoG7 leaders urge all sides to fulfill commitments for elections in DonbasAccording to Poroshenko, the security component does not simply mean that the parties cease fire, as it is not enough. "Efficient observation posts should be installed along the contact line, which would guarantee the fulfillment of the security conditions. At the same time, appropriate posts of the international forces must be installed, which shall be located at the so-called weapons storage sites, and the appropriate posts – along the uncontrolled section of the Ukrainian-Russian border," the president said.
Read alsoRussian Rep. to OSCE: Deployment of police mission in Donbas not coordinated yet"Who can set up these posts? Earlier, there were talks that this might be the OSCE Special Monitoring Mission. What have we seen over the past two weeks? Both drones, which were used by the OSCE mission, were shot down by the occupiers. OSCE has no more drones. The UAVs allowed them seeing an objective picture when the separatists violated the ceasefire," said Poroshenko
"So I put the question clearly: we must resolve the issue of the deployment of armed OSCE police mission that will ensure the safety criterium in certain areas of Donbas," the president said.