Poroshenko insists that Normandy Four agree on police mission in Donbas
President of Ukraine Petro Poroshenko said during his Kyiv press conference Friday he insisted that the Normandy Four leaders reached an agreement on deploying a police mission in Donbas, according to an UNIAN correspondent.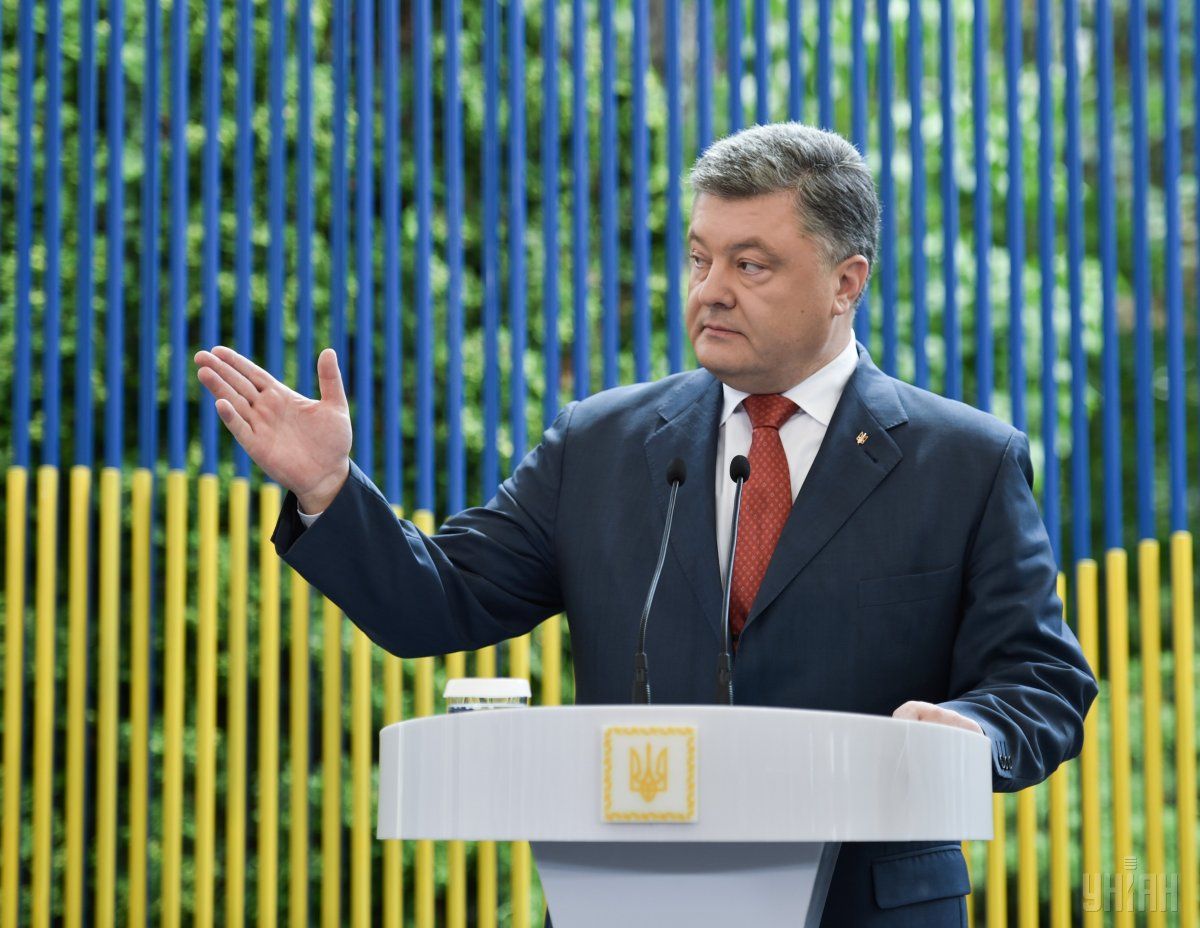 Photo from UNIAN
The president noted that today Ukraine boasts a serious diplomatic success, as "not only have we reached at the highest level in Normandy format a general agreement on the introduction of this [armed police] mission, we have also started a discussion in Vienna in the OSCE under the German leadership on the introduction of the police mission."
Poroshenko added that "perhaps we will complete this process in 2016".
As UNIAN reported earlier, on May 24, during a telephone conversation, the President of Ukraine Poroshenko, French President Francois Hollande, German Chancellor Angela Merkel and Russian President Vladimir Putin supported the need for the deployment of the OSCE police mission in Donbas. "The leaders of Ukraine, France, Germany and Russia have expressed support for the deployment of the OSCE police mission in Donbas and began consultations on this issue," the press service of Petro Poroshenko reported.
Read alsoOSCE mission should be deployed on demarcation line, not on Russia-Ukraine border – KremlinAt the same time, the Kremlin's press service said: "The importance of strict observance of the ceasefire is noted, as well as improving performance in the conflict zone of the OSCE Special Monitoring Mission by providing it with additional powers, as well as the strengthening of the Joint center for control and coordination of ceasefire," stressing that the Russian Federation supports the activities of the OSCE monitoring mission in Donbas, not the police mission.
On June 1, the representative of the Presidential Administration of Ukraine reported that the Russian side had agreed to the deployment of the armed police mission in Donbas.
Read alsoDonbas to "never" see ceasefire until "political settlement" reached: LavrovThe next day, Putin's press secretary Peskov dismissed this information. "The situation is very simple: the statement that the recordings of the conversations of Normandy Four provide some indication that the Russian side agreed to the deployment of any OSCE police mission do not correspond to reality. There are no such indications," said Peskov, stressing that "there are no agreements on this issue, either."
"There is willingness to discuss this issue given the understanding that taking any decision without considering the position of 'representatives of Donbas' is impossible," he said. Peskov also emphasized that the talks under way consider the mission only on the demarcation line. According to him, the contacts on the issue "are being maintained at expert level."
If you see a spelling error on our site, select it and press Ctrl+Enter