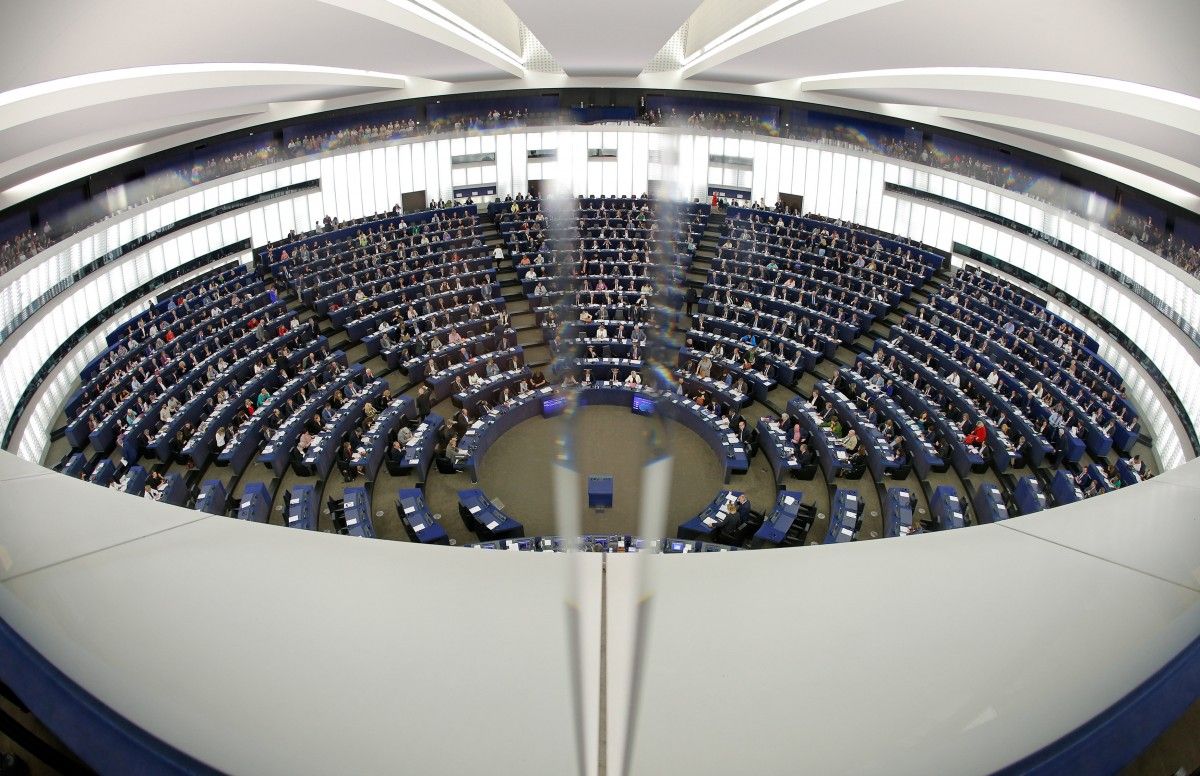 REUTERS
"There was no decision to return to business as usual with Russia and the formal inter-parliamentary ties (EU-Russia Parliamentary Cooperation Committee) remain suspended. Two decisions taken by the EP Conference of Presidents yesterday do not alter this institutional position," the press service wrote.
The comment explains that the Conference of Presidents decided to approve the request of the SINNEA delegation (Delegation for relations with Switzerland, Norway and the EU-Iceland and EEA JPCs) to attend the delegation Chairman's level the 12th Conference of Parliamentarians of the Arctic Region on 14-16 June 2016 in Ulan-Ude, Russia.
Read alsoJuncker says Russia visit for talks, no letup in sanctions - media"EP attendance in this event, which will be also attended by national parliaments, has no relation to the EU-Russia inter-parliamentary relations, but stems from EU's strategic interest and increasing role in the Arctic region and EP's formal membership in the Arctic conference," said the press service.
Commenting on the request of the Chairman of EP Delegation to the EU-Russia PCC Othmar Karas to organize a conference in Brussels on the upcoming parliamentary relations, it was decided to come back to the issue with a "more balanced programme and list of participants."
"No specific date or speakers are confirmed for the time being," the statement reads.
Theo Georgitsopoulos, representative of the EP's largest political group, the European People's Party, has confirmed the comments: "In my capacity as an EPP Group's spokesperson I can tell you that the situation remains unchanged for the moment."
Read alsoPutin says Russia to indulge in no discussion on ceding Crimea back to UkraineSeveral Ukrainian media outlets have earlier disseminated information, referring to Radio Liberty, that the European Parliament had decided to resume inter-parliamentary relations with the Russian State Duma that were suspended after Russia's illegal annexation of Crimea.