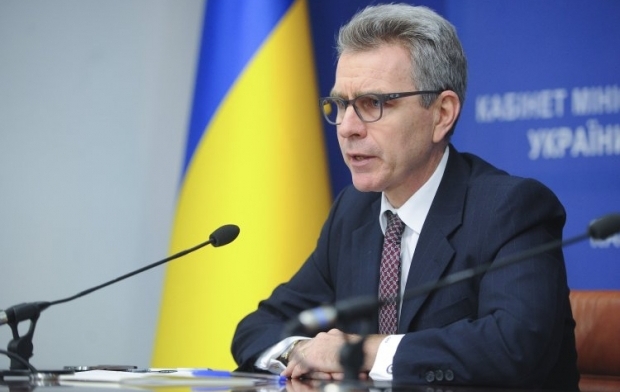 Photo from UNIAN
"I think a big part of the Kremlin's tactic from the start of this aggression has been to see how much they can get away with without provoking an international reaction. That's why they sent the "little green men" into Crimea. It wasn't to hide it from the United States' government, from our intelligence. We had a very clear picture of what Russia was doing. It was to create confusion. The objective of this Russian informational warfare is not to win the argument – it's to win the war. As we say they have weaponized information," Pyatt said on air of ArmyFM.
"I don't think Americans know as much as they should about what this country has gone through over the past two years and three months."
Read alsoU.S. allocating another $28 mln in humanitarian assistance to Ukraine"Everybody knows the story of the Buk missile and MH17, a lot of people know the story of the Donetsk airport. But I don't think there is enough knowledge in the United States or in Europe of what Russia continues to do. Russia continues to provide command and control and intelligence for the armies of the so-called 'DNR' and 'LNR.' The Russia continues to rotate troops and to supply new ammunition and equipment," he said.
Read alsoNuland says Russia feeling "pain" of U.S. sanctions"Last week, the Russian-supported separatists shot down two drones of the OSCE. One of those had been shot by an anti-aircraft missile. Another had recently sided long ranged 152mm self-propelled artillery, both of which were sophisticated, prohibited weapon systems supplied by Russia."
"So, it's important for Ukraine, for the United States and other partners to keep highlighting that there is a victim and an aggressor in this war. And that the Kremlin is a very long way from complying with the obligations that it made under the Minsk agreements," Pyatt said.