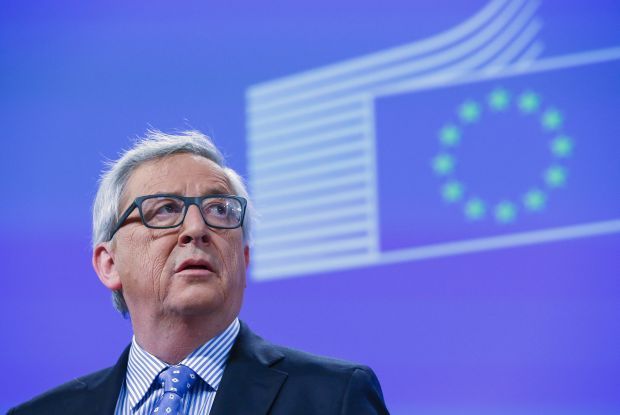 REUTERS
In this regard, Andreeva quoted Juncker, who said: "I find it very important to try at least economic questions to move towards Russia but I can assure you there won't be a "softening" of European positions in St. Petersburg."
"And I think we already outlined before that, of course, such a meeting what provide an opportunity to discuss EU-Russian relations and a broader range of topics," Andreeva said in Brussels on Friday.
The St. Petersburg International Economic Forum will be held on June 16-18.
Read alsoEP refutes reports on resuming contacts with Russian State DumaKremlin spokesman Dmitry Peskov has said that European Commission President Jean-Claude Juncker and Russian President Vladimir Putin will discuss the situation in Ukraine during the meeting at the St. Petersburg International Economic Forum.
"In general, EU-Russia relations is the exchange of views in regard to current regional problems – Syria and Ukraine, but overall it is an attempt to still look at where we are going with regard to Russia and the EU, and even against the background of remaining discords  – what are the opportunities to maintain and develop a dialogue," Peskov told journalists.