Poroshenko says general mobilization plan must be "polished" to be ready for Russia's full-scale invasion
Ukrainian President Petro Poroshenko tasked the military with drawing up a general mobilization plan and a plan for the operation under martial law in case Russia goes on a full-scale offensive.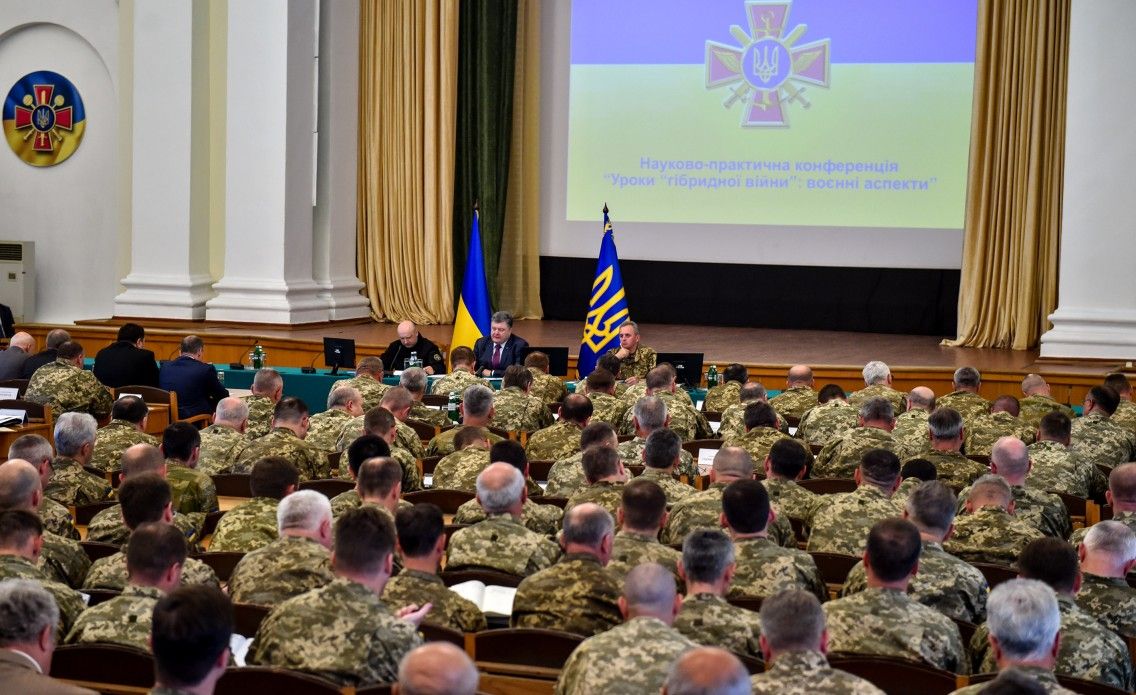 president.gov.ua
The Ukrainian president drew attention to the necessity of examining the opportunities of territorial defense of the state, speaking at the scientific-practical conference "Lessons of Hybrid War: Military Aspects" held in the General Staff of the Ministry of Defense of Ukraine.
"In case of aggression, the issue of territorial defense must be thoroughly examined with consideration of the experience of the last two years," the Head of State said, emphasizing the need to guard important state objects deep in the rear of the Ukrainian territory.
Read alsoDefense Bulletin: Defense reform in Ukraine to be based on NATO standards"Similarly, in case of a full-scale invasion, a plan of general mobilization and country's operation under martial law must be polished," said Poroshenko.
The fact that we do not announce general mobilization proves that the campaign of building a contract army is efficient," the Ukrainian president said.
Read alsoPoll: Almost 44% of Ukrainians support idea of NATO membershipThe Head of State instructed to draft decisions following the meeting and submit them for consideration by the NSDC and Government. "State defense is a task of not only the President and General Staff, but also every citizen of Ukraine," the president said.
If you see a spelling error on our site, select it and press Ctrl+Enter