Ukraine's former tax chief Klymenko boasts rollback of EU sanctions
Former head of the State Tax Service (2011-2012) and Income and Tax Minister (2012-2014) Oleksandr Klymenko has said that the European Union has lifted sanctions from him.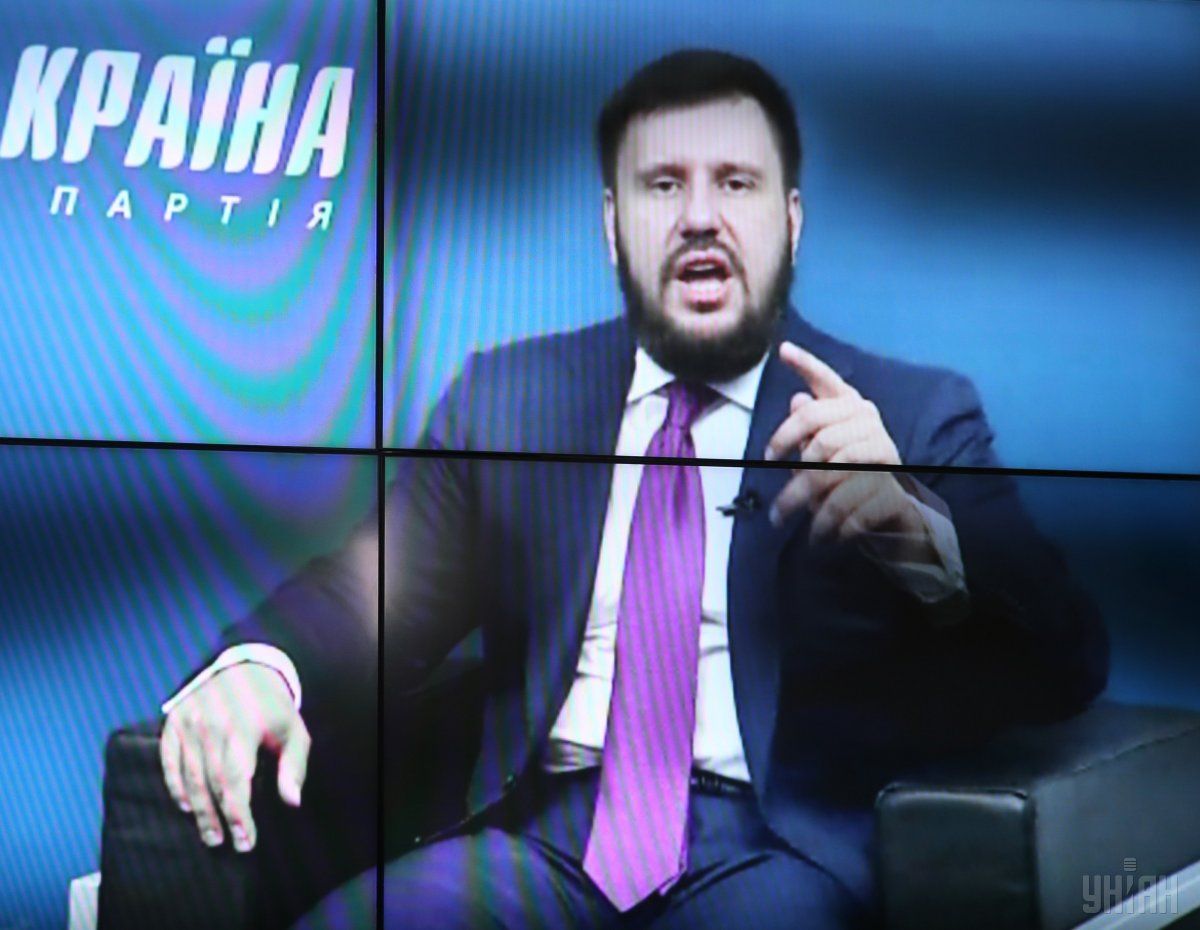 Photo from UNIAN
"In less than two years, the General Court of the European Union has acknowledged the obvious: sanctions against me were applied groundlessly in 2014. In this connection, they have rolled them back. I used to say and will reiterate: one should always seek justice!" he wrote on Facebook.
Klymenko also published a relevant decision, which is dated June 10.
Late in May 2016, the newly appointed Prosecutor General Yuriy Lutsenko transferred the Klymenko case to First Deputy Military Prosecutor Volodymyr Zhebrytsky for further investigation.
In September 2015, Klymenko was notified of charges within two criminal cases: illegal refunds of value-added tax in 2012-2013, which caused UAH 3 billion ($120 million) in budget losses, and money laundering through bogus companies.
Read alsoAzarov and four more ex-officials win sanctions case in EU CourtAndriy Kliuyev, the former First Deputy Head of ex-president Viktor Yanukovych's administration, won a case in court in autumn 2015 for being stripped of EU sanctions. His brother, ex-MP Serhiy Kliuyev, and fugitive ex-minister for energy Eduard Stavytskiy managed to get rid of their sanctions in January 2016.
As UNIAN reported earlier, the EU on March 5, 2014, froze assets of 18 former high-ranking officials who were suspected of misappropriation of state property in Ukraine. Yanukovych topped the sanctions list. Klymenko was also among the sanctioned ex-officials. The sanctions were originally introduced for 12 months, later they were extended.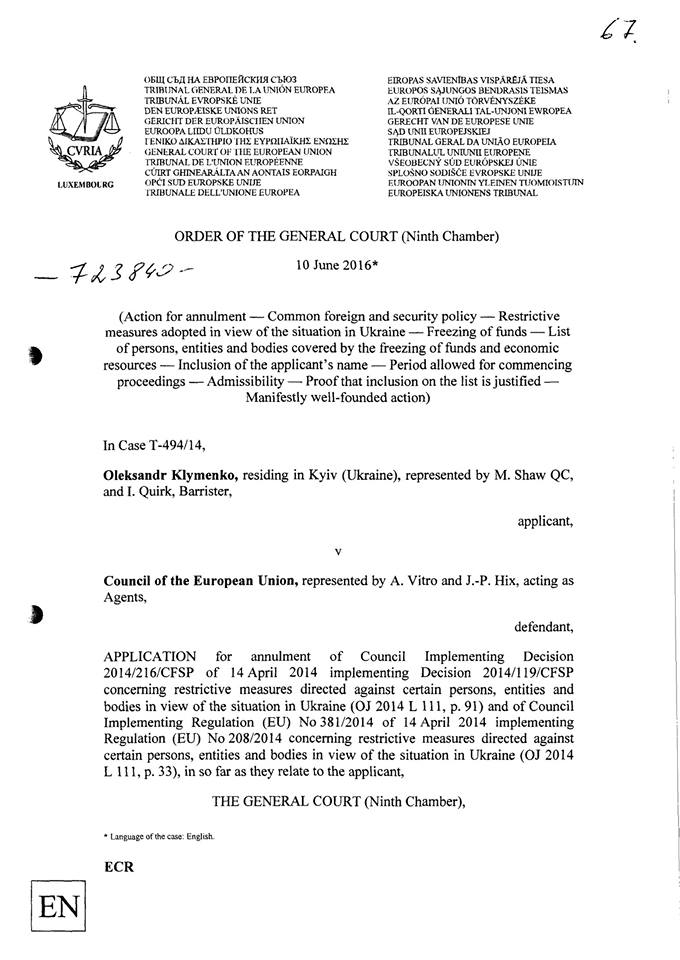 facebook.com/O.V.Klymenko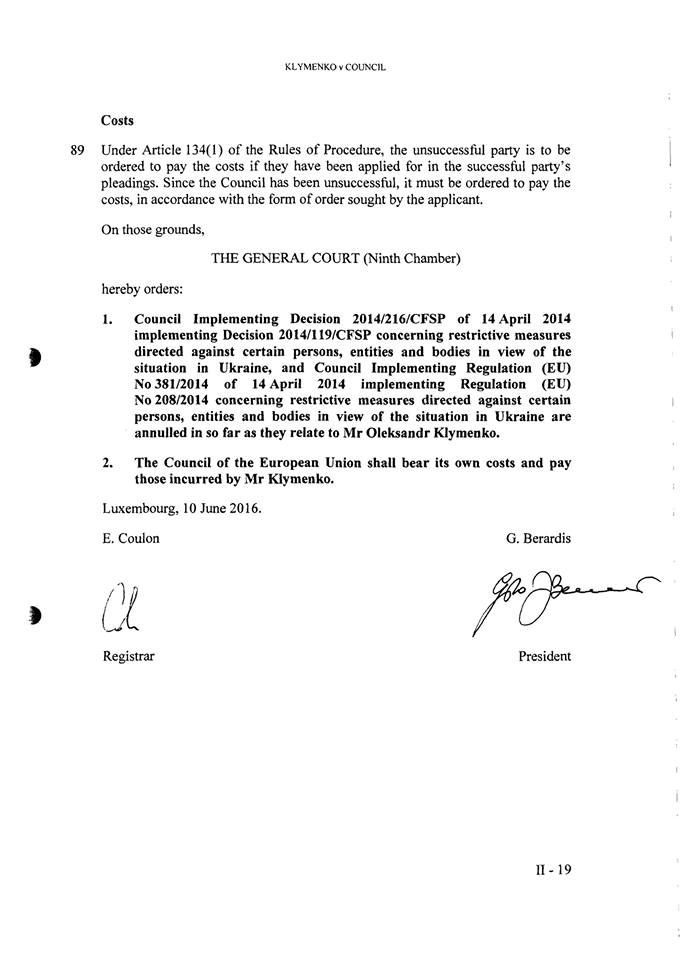 facebook.com/O.V.Klymenko
If you see a spelling error on our site, select it and press Ctrl+Enter