Parliament holds hearings on Crimea return strategy
The strategy of Crimea's return to Ukraine must nest on the idea of returning the people and preventing legitimization of the Russian occupation of the Ukrainian peninsula, that's according to Deputy Justice Minister on European Integration Serhiy Petukhov, an UNIAN correspondent reported from the Verkhovna Rada Wednesday.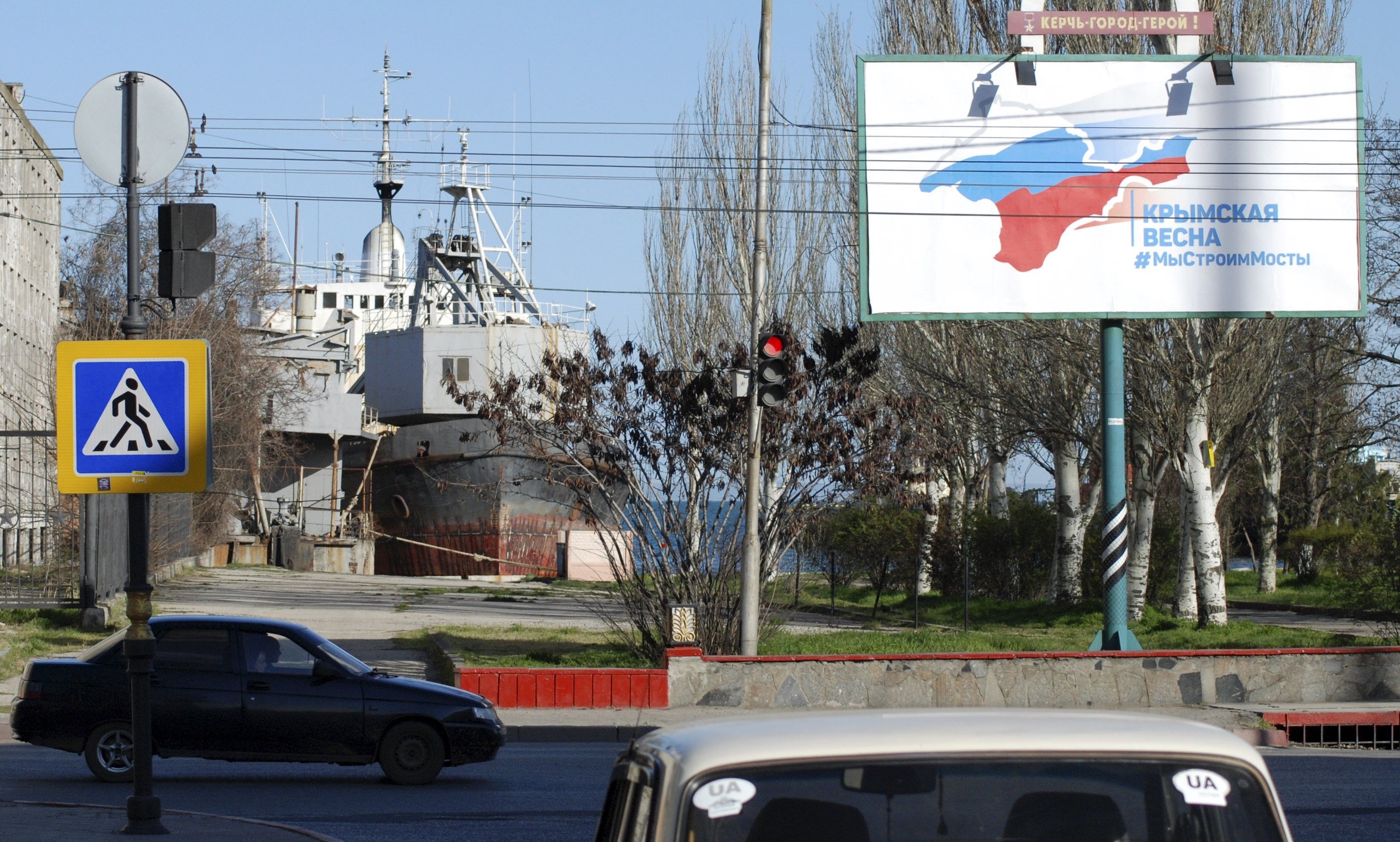 REUTERS
"Crimea return strategy should be based on two main premises. This is the return of people, their cultural, physical, mental and economic return. And secondly, this is the prevention of legitimization of illegal Russian occupation of Crimea," Petukhov said during Parliamentary hearings titled "The strategy for the reintegration in Ukraine of the temporarily occupied territory of the Autonomous Republic of Crimea and the city of Sevastopol: problems, ways, methods and efforts."
According to the Ukrainian official, it is necessary to make sure that the people who remained in Crimea, felt Ukraine's care and the bond with it. In this regard, Petukhov noted in particular the procedure for obtaining the documents by Crimea residents.
"In addition, we must ensure that these people can cross the administrative border without any problems, within the limits which ensure Ukraine's national security, but this should not create additional restrictions for these people," said the representative of the ministry.
Read alsoCrimea de-occupation: Ukraine authorities must drop populismPetukhov also emphasized the need to do everything for the Russian occupation of Crimea not to be recognized worldwide. "Even before the completion of the occupation process, we have immediately filed a lawsuit in the European Court of Human Rights. And here I can say that there are some developments. Despite the fact that Russia has twice postponed the submission of its objections on the position of Ukraine, they were finally forced to do it. We got these objections. They are quite formal. Now things are moving on, and before late August, Ukraine should submit its comments on these objections, after which the court may proceed to consideration of the case on the admissibility of the first inter-state case, which deals specifically with the events in Crimea," he said.
If you see a spelling error on our site, select it and press Ctrl+Enter