Poroshenko names pre-conditions for holding elections in Donbas and amending Constitution
President of Ukraine Petro Poroshenko has outlined conditions the implementation of which will allow to hold elections in Donbas and amend the country's Constitution in terms of decentralization.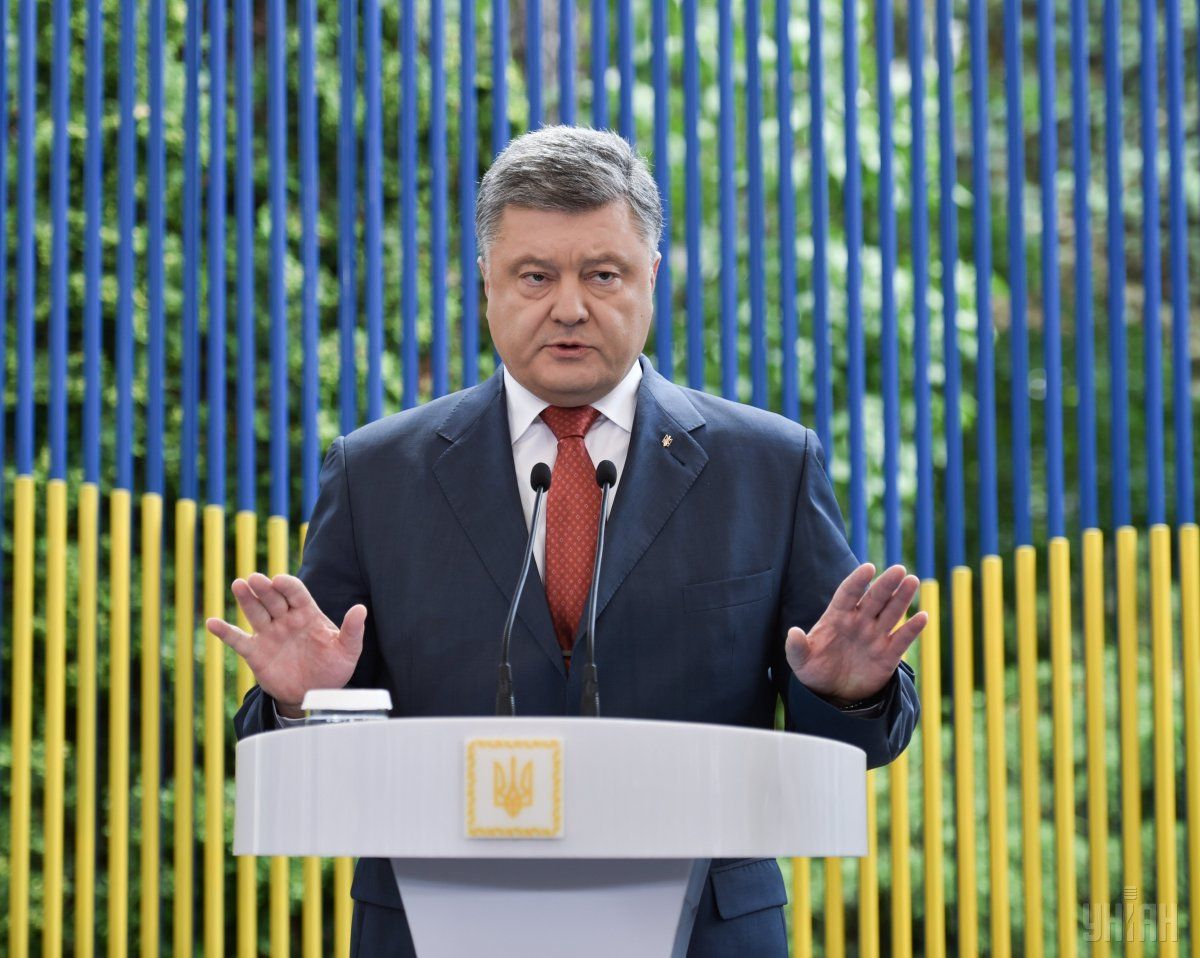 Photo from UNIAN
This statement Poroshenko made in an interview with French TV channel ITele.
According to Poroshenko, the conditions envisage the withdrawal of Russian troops from the territory of Ukraine, the provision of an unhindered access for the OSCE [Organization for Security and Cooperation in Europe] mission to a part of the Ukrainian-Russian border that is not controlled by Ukrainian authorities, as well as other areas where it is necessary to ensure the withdrawal of heavy weapons and equipment.
"During the 19-hour talks in Minsk, when together with Angela Merkel and Francois Hollande we were seeking to see Russia's constructive position and Putin's signing under Russia's part of obligations, those talks were mostly related to the ceasefire issue and saving of lives," the Ukrainian president said.
"It is therefore clearly that there exist some preconditions for amending the Constitution," Poroshenko added.
Only when those preconditions are fulfilled, will Ukraine be able to proceed with elections-related issues, according to Poroshenko.
"Another issue is that those elections must be free, democratic and fair. And the current situation suggests that it will be impossible to achieve," the Ukrainian president said.
If you see a spelling error on our site, select it and press Ctrl+Enter