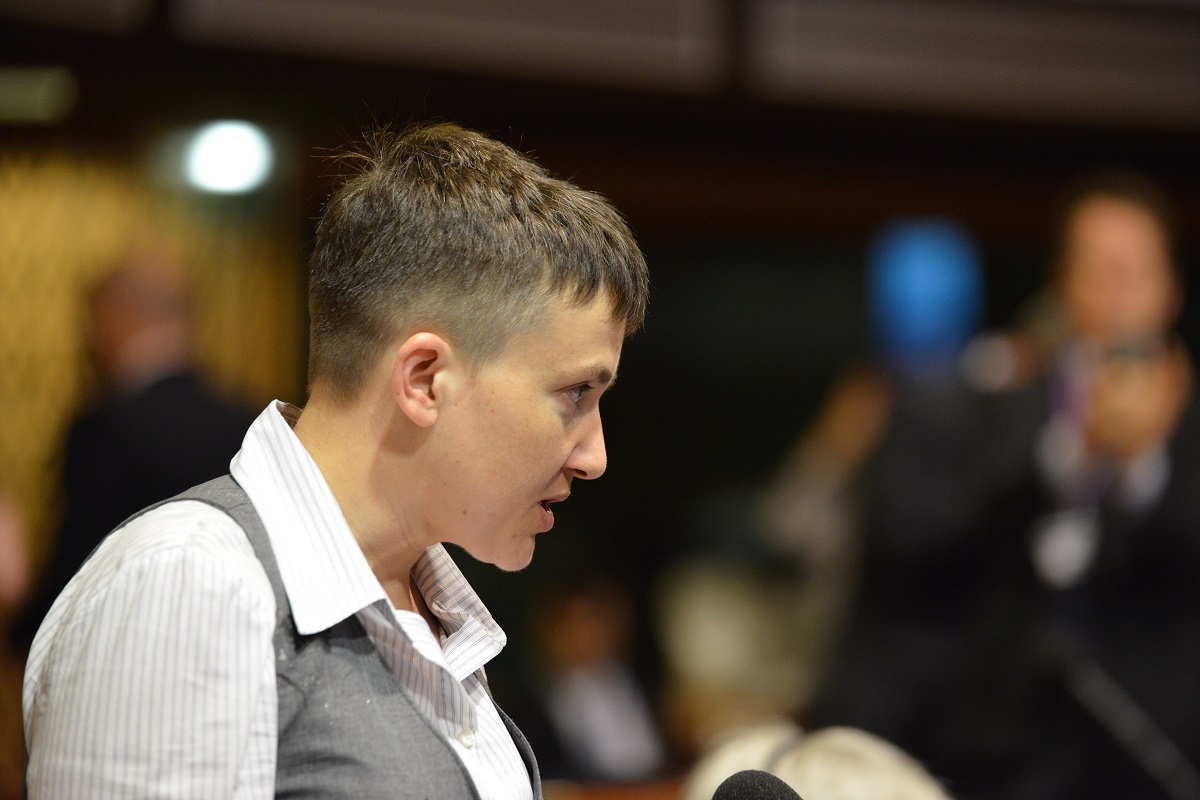 Photo from UNIAN
"One of the advantages of the 'one in power' system is a pyramid. Russia's biggest reserve is not gold, diamonds, oil or gas, but its people, unfortunately. Authorities have no fear of killing people and sending them to their deaths. And therefore, they [authorities] will have this reserve at their disposal as long as people's consciousness remains low," Savchenko said in Strasbourg during the roundtable discussions organized by the Parliamentary Assembly of the Council of Europe on the occasion of her visit.
Savchenko expressed hope that "there is a potential for enlightenment and understanding on the part of the people."
"There is not much reserve that is left. If people stand up and stop feeling intimidated it means that Russia has exhausted its reserve," Savchenko said.
She also told the story of her captivity and thanked all the people for their support.