Russia: Brexit unlikely to affect EU sanctions
Kremlin spokesman Dmitry Peskov said Friday that the UK vote to leave the EU is unlikely to impact Europe's decision to prolong sanctions on Russia, an UNIAN correspondent reported.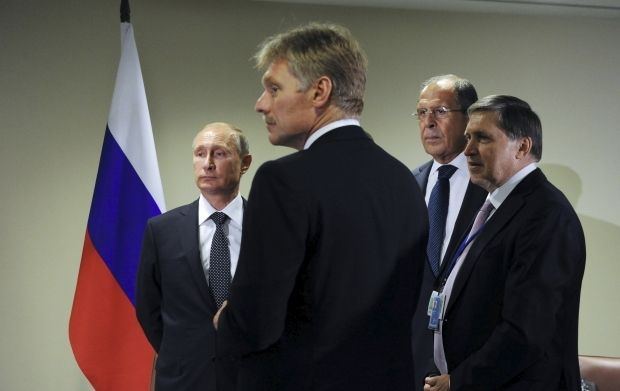 REUTERS
"This [sanctions] process is discussed irrespective of Britain", Peskov told reporters.
"Firstly, if this happens, a UK exit from the European Union, this process will not occur in one day. Secondly, whether or not Britain is the member of the EU, there exists a lot of different views about the EU itself, about the sanctions policy, and the effectiveness of these sanctions. We have seen that these issues are the subject of intense debates in Brussels. Different countries are interested to different extents in developing trade and economic cooperation, maintaining good relations with Russia," Peskov said answering the question whether the UK exit from the EU would weaken the position of those countries that support sanctions.
At this, Peskov added Russia "is interested in the EU being economically strong, prosperous, stable and predictable."
"I would like to repeat what has already been said by President Putin: Brexit is a domestic issue of the United Kingdom and the issue of its relations with the EU. The European Union is Russia's very important trade and investment partner," Peskov noted.
If you see a spelling error on our site, select it and press Ctrl+Enter