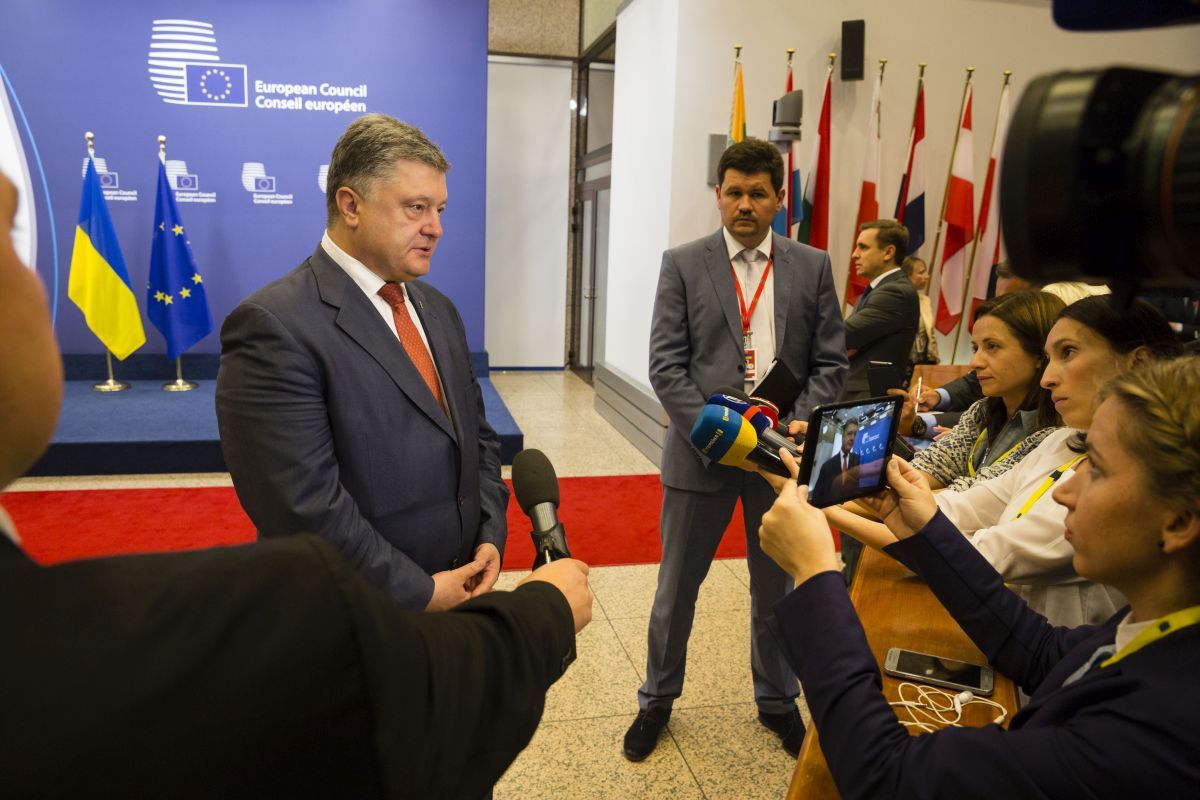 Poroshenko expects positive messages on sanctions against Russia / president.gov.ua
"Today we discussed in detail the issue of sanctions. The sanctions, this decision [on sanctions] is very important for us and we need to work effectively on this issue until the last minute. We expect positive messages [on the extension of sanctions] at the end of tomorrow's EU summit, the meeting of the European Council," the president said Monday.
At the same time the Head of State noted that for the sanctions to be prolonged, the Ukrainian diplomats should keep working. "We are absolutely sure that we have been heard, and the decision should be positive, but in any case, we cannot say that everything has already been decided. The fight must go on until the last minute," he said.
Read alsoKlimkin disappointed with PACE declaration on need to resume dialogue with RussiaAs UNIAN reported earlier, June 21, the European Union prolonged economic sanctions against Russia for another six months for its actions in Ukraine.
The decision was taken by the Committee of Permanent Representatives of EU member states (COREPER).
The sanctions were extended until January 31, 2017. This decision should be sealed by the EU Council.
The Russian Federation in March 2014 after the deployment of its troops, annexed the Ukrainian peninsula of Crimea and began to destabilize the situation in Donbas. Russia has been supplying to the "DPR" and "LPR" terrorists weapons and deploying its mercenaries and regular troops in Donbas.
The European Union, the United States and other countries have imposed sanctions against Russia in response to the annexation of Crimea and aggression in eastern Ukraine.
EU sanctions restrict cooperation with Russian banks, limiting imports and exports, particularly of oil, gas and arms.