Russia presses on UN member states ahead of voting on Ukraine issues - Yelchenko
Russian representatives at the UN Security Council exert pressure on the other members of the organization during the voting of motions related to Ukraine, according to Ukraine's Permanent Representative to the UN Volodymyr Yelchenko.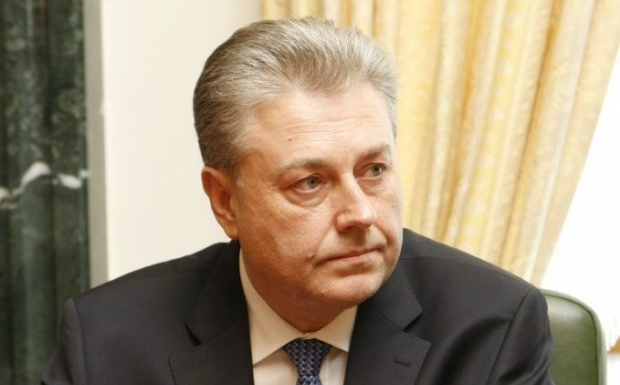 Yelchenko: Minsk talks today do not bring progress in resolving the conflict / Photo from UNIAN
In an interview with Leviy Bereg online outlet, Volodymyr Yelchenko noted that today, the Minsk talks do not bring any progress in resolving the conflict in Donbas and expressed hope for further important decisions of a Normandy Quartet.
"Unfortunately, there is no such progress. Although I hope that important decisions will be taken at a meeting in the Normandy format in the near future," said Yelchenko.
Read alsoUkraine Rep. to UN accuses Russia of terrorism, promotion of "Russian world"The diplomat also spoke about the pressure the Russian delegation puts at the UN Security Council on other members of the organization.
"Plus there is plain pressure from Russia. You can feel it every time when an issue is being voted which contains some 'Ukrainian elements.' Many colleagues come up to me afterwards and say: you cannot imagine how the Russians pressure us, forcing us not to come [to a voting], or vote as they want us to, or say something particular… But here we are. Don't take it as a negative thing. It's rather a positive thing, as we were asked not to come to this meeting, but we have, anyway; we remained silent though… That's their position," he said.
Read alsoUkraine furious over remarks on Russia by UN chief Ban
If you see a spelling error on our site, select it and press Ctrl+Enter