NATO General pressed on Obama over lethal aid for Ukraine, hacked emails show: media
Gen. Philip Breedlove, until recently the supreme commander of NATO forces in Europe, plotted in private to overcome President Barack Obama's reluctance to escalate military tensions with Russia over the war in Ukraine in 2014, according to apparently hacked emails from Breedlove's Gmail account that were posted on a new website called DC Leaks, The Intercept reports.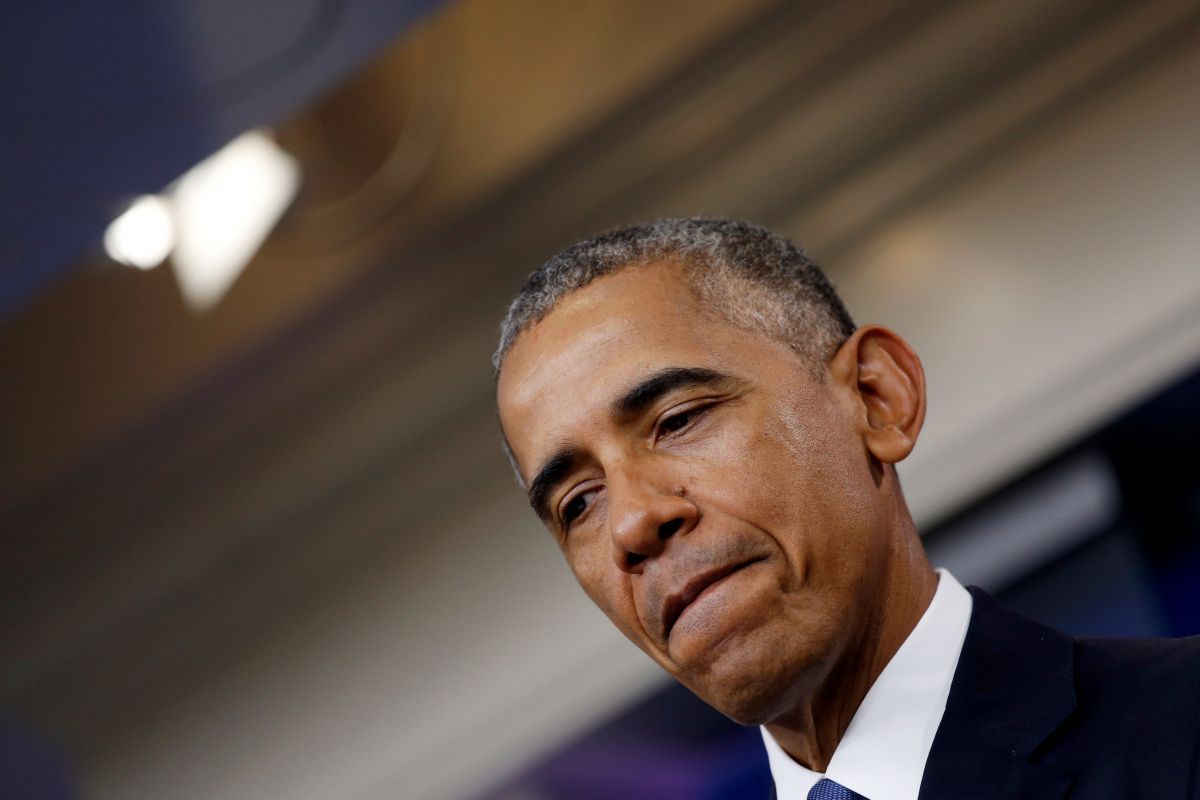 REUTERS
Obama defied political pressure from hawks in Congress and the military to provide lethal assistance to the Ukrainian government, fearing that doing so would increase the bloodshed and provide Russian President Vladimir Putin with the justification for deeper incursions into the country, according to The Intercept.
Breedlove, during briefings to Congress, notably contradicted the Obama administration regarding the situation in Ukraine, leading tonews stories about conflict between the general and Obama.
But the leaked emails provide an even more dramatic picture of the intense back-channel lobbying for the Obama administration to begin a proxy war with Russia in Ukraine.
Read alsoGen. Wesley Clark: West should arm UkraineIn a series of messages in 2014, Breedlove sought meetings with former Secretary of State Colin Powell, asking for advice on how to pressure the Obama administration to take a more aggressive posture toward Russia.
"I may be wrong, … but I do not see this WH really 'engaged' by working with Europe/NATO. Frankly I think we are a 'worry,' … ie a threat to get the nation drug into a conflict," Breedlove wrote in an email to Powell, who responded by accepting an invitation to meet and discuss the dilemma.
"I seek your counsel on two fronts," Breedlove continued, "how to frame this opportunity in a time where all eyes are on ISIL all the time, … and two, … how to work this personally with the POTUS," wrote Breedlove.
Read alsoMcCain's Defense Act: Ukraine may get $500 mln in U.S. security, lethal aidBreedlove attempted to influence the administration through several channels, emailing academics and retired military officials, including former NATO supreme commander Wesley Clark, for assistance in building his case for supplying military assistance to Ukrainian forces battling Russian-backed separatists.
"I think POTUS sees us as a threat that must be minimized, … ie do not get me into a war????" Breedlove wrote in an email to Harlan Ullman, senior adviser to the Atlantic Council, describing his ongoing attempt to get Powell to help him influence Obama.
"Given Obama's instruction to you not to start a war, this may be a tough sell," Ullman replied a few months later, in another string of emails about Breedlove's effort to "leverage, cajole, convince or coerce the U.S. to react" to Russia.
Read alsoNew EUCOM, Supreme Allied Commander appointed (photo)Breedlove did not respond to a request for comment. He stepped down from his NATO leadership position in May and retired from service on Friday, July 1. Breedlove was a four-star Air Force general and served as the 17th Supreme Allied Commander of NATO forces in Europe starting on May 10, 2013.
If you see a spelling error on our site, select it and press Ctrl+Enter