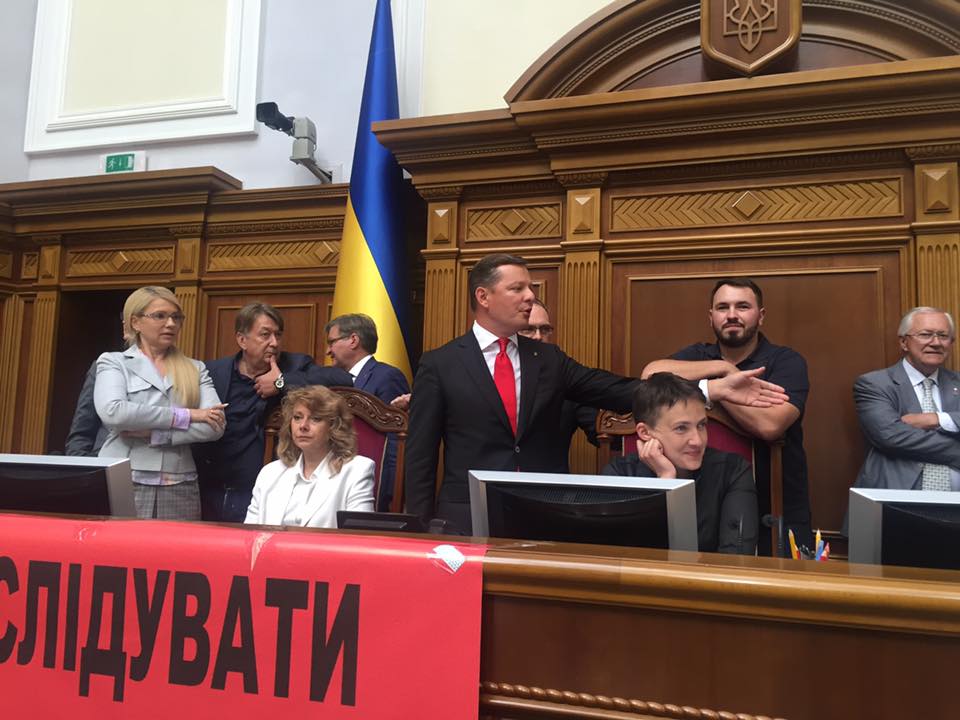 facebook.com/Andriy.Lozovyi
Parubiy said it was necessary to hold political consultations "to enable the Verkhovna Rada to continue its activity."
Earlier Radical Party Leader Oleh Lyashko stated the rostrum had been blocked due to the demands to set up a parliamentary commission of inquiry to deal with tariff issues.
"To adopt a law providing for that all domestic gas that is produced will be used for the needs of housing and utility companies," Lyashko said.
He added their requirements also concern the need to carry out an investigation into reports about corruption and officials' offshore deals.
Lyashko noted that the two political factions would not vote for any decisions.
"We will obstruct any activity in the parliament until it [parliament] votes for the decisions that will allow reducing tariffs and protecting Ukrainian citizens, and until the parliament agrees to launch the investigation into corruption, offshore deals of the president and his associates," Lyashko said.