Poroshenko proposes remedy for Brexit fever
Ukrainian President Petro Poroshenko says what a remedy for Brexit fever is, according to POLITICO, a Brussels-based English-language media outlet covering politics and policy in the European Union.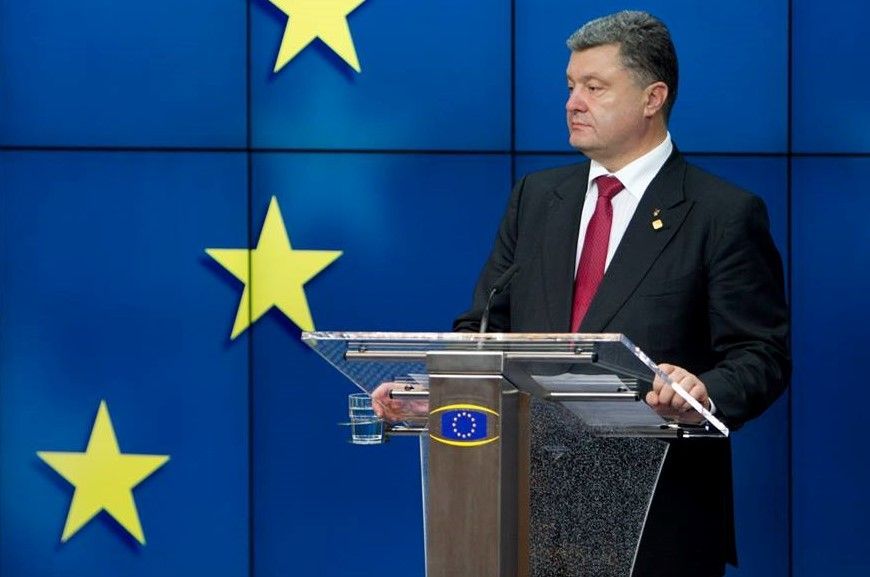 Poroshenko says "Brexit or not, crisis or not, war or not, we will go the way of EU integration" / Photo from president.gov.ua
"These aren't the easiest days for a united Europe. Both Eastern and Western Europe are suffering from Brexit fever. The destiny of those who want to be out has been decided — just like the destiny of those who want be in. But it is not a time for despair. It is a time for unity, responsibility and vision," Poroshenko wrote in his opinion piece titled "We believe in Europe," which was published on Wednesday, July 6.
According to the Ukrainian president, the memories of war and oppression are short in the EU, as the Brexit shows, but not in Ukraine.
Read alsoTime for new unionsIn his words, the Brexit is a crisis of faith and many Europeans are less appreciative of what it brings – peace, stability, freedom of movement, than of what it takes – solidarity and patience. "No price is too high for peace and freedom," Poroshenko wrote.
"In a crisis of faith, those who have faith are a part of the solution, not the problem. Nowhere in Europe will you see as much faith in the EU as you do in Ukraine. Not because we are not aware of the EU's drawbacks, but because we are all too conscious of the alternatives," he added.
Read alsoLagarde says Brexit to give EU more freedom for reformPoroshenko is sure that "without a drive for freedom, without political courage or a vision for the future, Europe isn't an entity, only a space."
"We think Europe should stick together more strongly. There is no reason for selfishness or retreat. Europe needs resolute solidarity," he wrote.
The Ukrainian president reiterated Ukraine had not changed its stance on integration into the EU.
"So, where is Ukraine on this scale between in and out, faith and fear, inspiration and blindness? Ukraine is a part of Europe deeply aware of its own sins — and it wants to move forward. Despite war, despite Europe's crisis of faith, no price is too high for Ukrainians to become a better nation. Brexit or not, crisis or not, war or not, we will go the way of EU integration," he wrote.
If you see a spelling error on our site, select it and press Ctrl+Enter