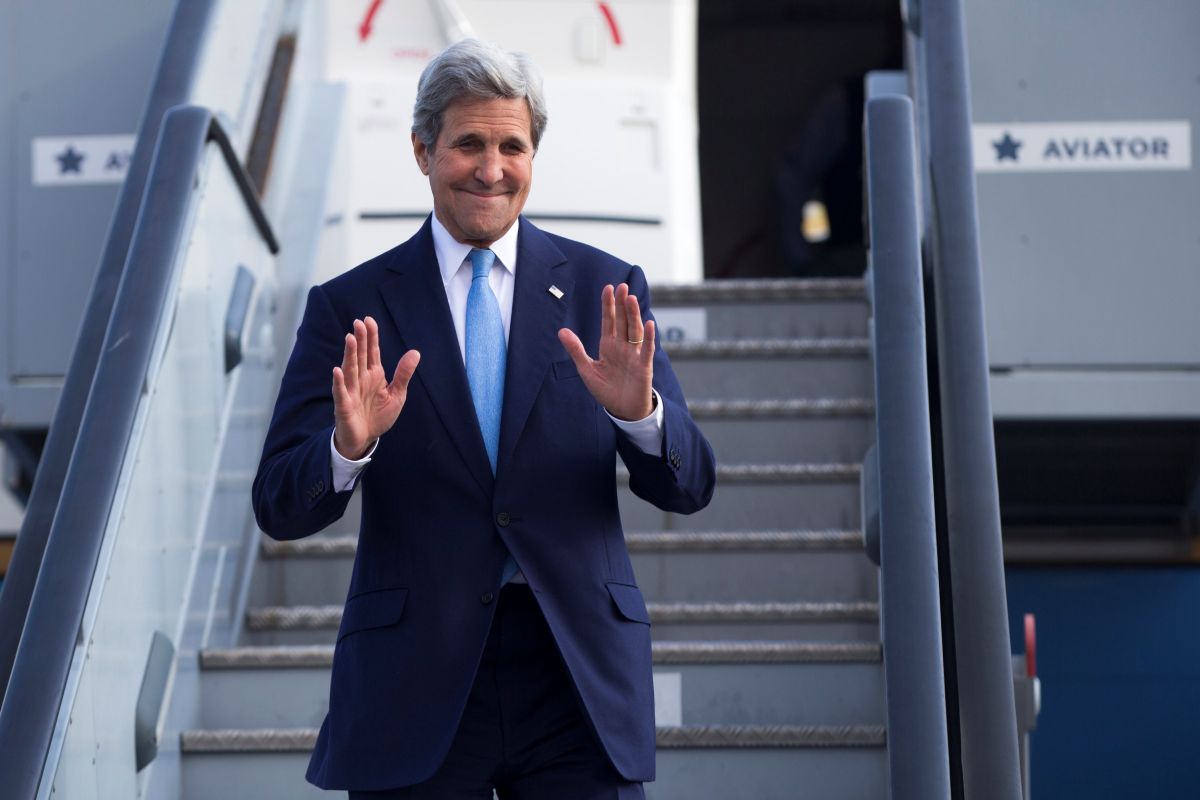 REUTERS
"The United States stands by our open-door policy. We'll welcome new members when they're ready. As President Poroshenko himself has said on several different occasions, Ukraine has a long way to go in order to modernize and reform its defense sector and increase its interoperability with NATO, which is part of the discussion that takes place in the context of the NATO-Ukraine Commission," Kerry said.
Kerry has noted that neither the president, not the Ukrainian state have made a decision yet "as to whether or not you even want to apply for membership."
Read alsoSanctions to continue if Russia refuses to address Donbas, Crimea issues – KerryThe U.S. State Secretary has assured that "Ukraine's newly announced and launched defense reform effort, which includes measures to enhance civilian control of the military, is very welcome."
"It's a very important part of the democratic process, also a very important part of working together on the interoperability with NATO, and is a part of the Ukraine's stated intent to cooperate more with NATO in the framework of the distinctive partnership that it currently has," he said. "So we will continue to work on that and the future will be determined as decisions are made here and elsewhere that fit whatever the dynamics are at that particular time."
Read alsoKerry convinced full Minsk implementation may begin "in short order""But right now, anything else would be premature," said Kerry.
In turn, Poroshenko said that he expected an open door policy for Ukraine to be confirmed at the NATO summit in Warsaw.
Read alsoUkraine's acting envoy to NATO: "Ukraine is the only partner to enjoy separate summit. This speaks for itself""We expect support by NATO and we expect that Bucharest's promises, especially on the open doors for all European countries, will be kept," Poroshenko said.