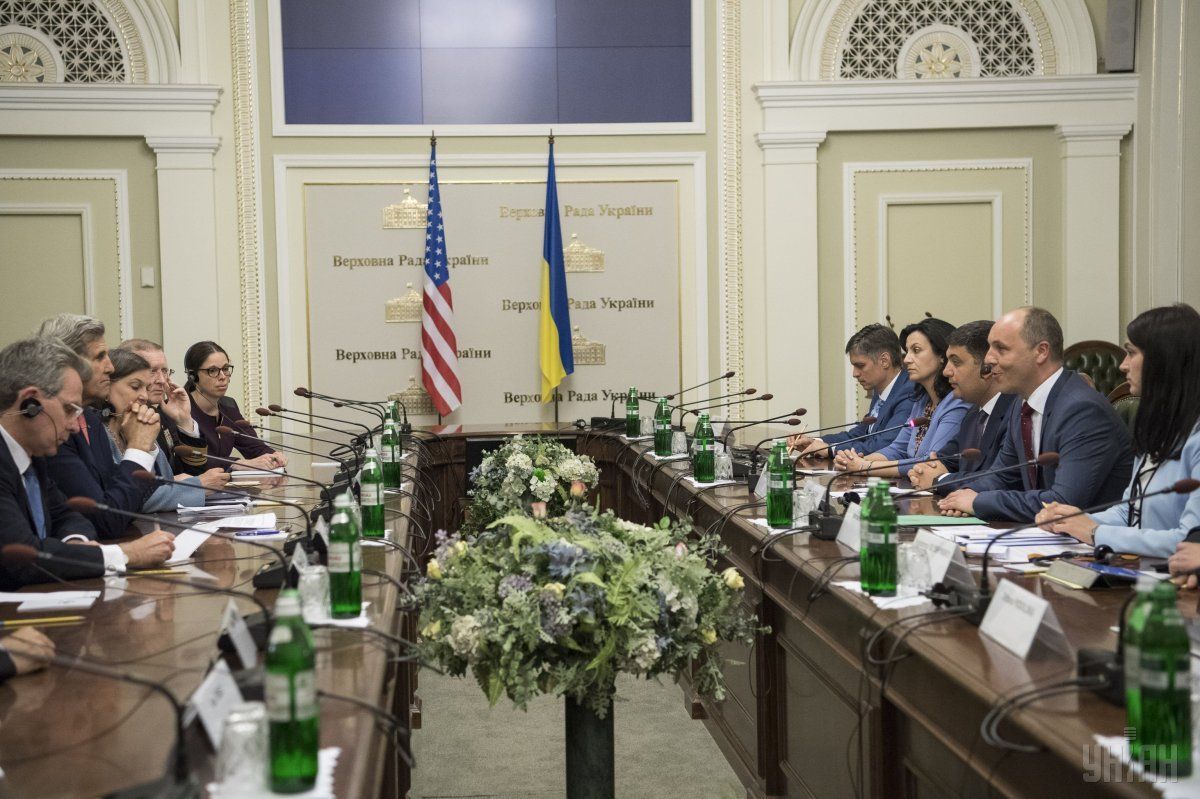 Photo from UNIAN
"Quite recently, the parliament has passed amendments on the reform of the judiciary, which is a systemic and a rather revolutionary step to combat corruption in Ukrainian courts. We have passed a package of laws on cooperation with the IMF, and practically the entire package of anticorruption laws, which are necessary to combat the number-one evil in Ukraine – namely, corruption," said Parubiy.
Read alsoAvakov says police reform lacks financingSome laws have been passed, some are being already implemented, all that – under conditions when the Putin power and the Russian aggressor continues its invasion in Ukraine. We also are aware that the hostilities by the occupation army will step up in the nearest future. And with regard to international events, this activity will be stepped up for destabilizing the situation within our country," Parubiy said, U.S. State Department reports.
"We will not allow for that and we would like to count on our strategic partner, the United States of America, to help us stop the occupation powers, the occupation troops, and we will have a steady partner as we used to have in the person of the United States of America," said the Ukrainian Rada Speaker.
Read alsoU.S. stands by open-door policy for Ukraine, but "long way to modernization" lies ahead – KerryHe has also assured the U.S. Secretary of State that Ukraine "will not be stopped on the road to reforms," he said.
In turn, U.S. Secretary of State reiterated U.S. support for Ukraine and called on the Ukrainian side to continue to reform the country.
"We want to congratulate you on the reforms that you have undertaken," said Kerry.
"We have great respect for that," the U.S. State Secretary concluded