Dzhemilev sees no military solution to regaining Crimea
Ukrainian President's Envoy for the Crimean Tatar people and leader of the Crimean Tatar people, Ukrainian MP Mustafa Dzhemilev, says Ukraine does not see the possibility of retaking the Russian-annexed Crimea through military actions.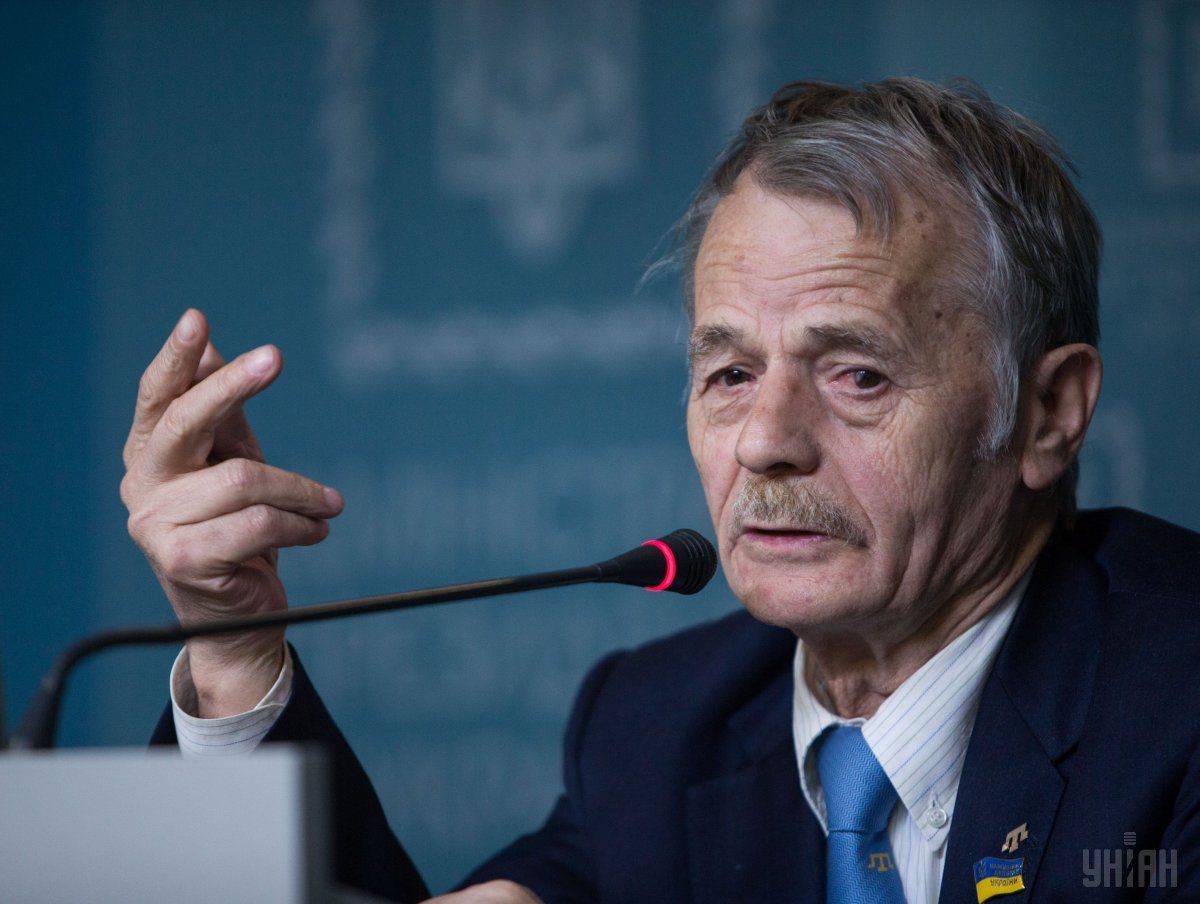 Photo from UNIAN
Dzhemilev made this statement during an interview with the Voice of America's Russian Service.
In discussing how Ukraine might counter Russia's aggression, Dzhemilev noted that Ukraine's most realistic option remains assistance from the North Atlantic Treaty Organization. However, according to Dzhemilev, NATO has not shown sufficient determination in assisting Ukraine.
He further said NATO could have displayed the same determination as they demonstrated during the NATO campaign, in response to the genocide in Kosovo. At the same time, Dzhemilev said there is no military solution to allow Ukraine to regain Crimea, since that would result in a tragedy.
Dzhemilev also expressed concern that some countries, including Italy and France, are calling for the easing, or even lifting of sanctions, should the Minsk agreements be complied with.
Dzhemilev noted, however, that the Minsk agreements do not mention the full restoration of the territorial integrity of Ukraine. After sanctions are lifted or relaxed, the prospects of retaking Crimea will become a distant possibility for many years, according to Dzhemilev.
UNIAN memo. In March 2014, after Russian troops invaded Crimea, Russia annexed the Ukrainian peninsula, having organized a sham "referendum" on self-determination.
In announcing the results of the voting, the self-proclaimed Crimean government claimed 96.77% of participating voters had supported Crimea's merging with Russia.
At the same time, Ukraine declared that the Crimean referendum was illegitimate.
On March 18, 2014 the Kremlin signed the so-called "Treaty of Accession" regarding Crimea and Sevastopol, the location of Russia's naval base in the Black Sea.
At the same time, Western countries did not recognize the annexation of Crimea and introduced a series of economic sanctions against Russia and Crimea.
If you see a spelling error on our site, select it and press Ctrl+Enter