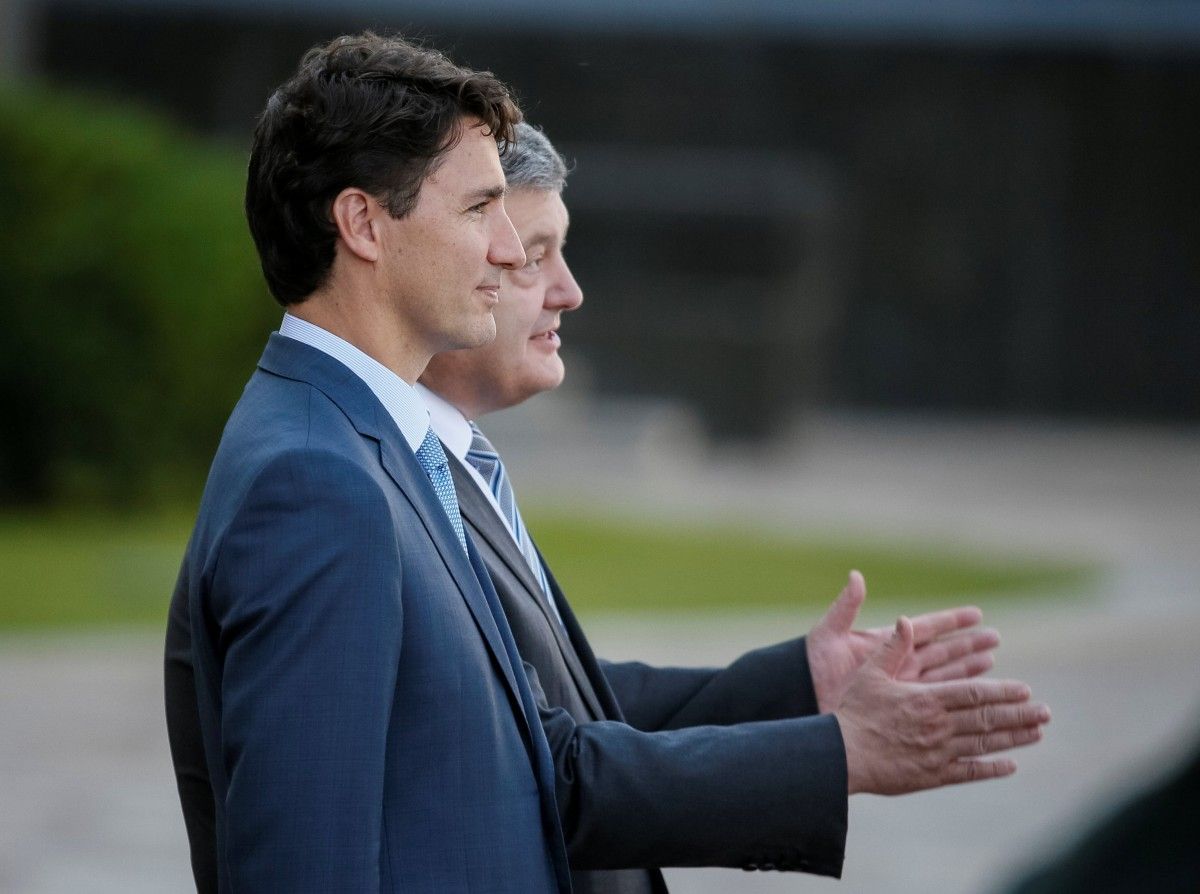 REUTERS
"We have agreed to start immediate consultations on the visa regime liberalization. I am grateful to the Canadian side for the beginning of this project," the Head of State said at the joint press conference with Prime Minister of Canada Justin Trudeau on Monday, reads the report.
According to the president, the majority of Canadian visas are currently issued for Ukrainians for the term of passport validity. "This is already the implementation of the program of cooperation we have initiated," Petro Poroshenko said.
He also added that the Ukrainian party was thoroughly working with Canada to reduce the number of visa refusals for Ukrainian citizens.
In his turn, the prime minister of Canada confirmed that that the visa issue was extremely important for Ukrainians and noted that the work in that direction would be substantially increased in order to simplify the process of applying for visas.
Read alsoUkraine, Canada strike free trade deal"The Free Trade Area Agreement we have signed today will make a significant contribution to the development of investments and business between our countries. Obviously, we expect the increase in the number of people who will visit the two countries," Justin Trudeau said and added that the work over visa liberalization would be intensified in the coming months.
The Ukrainian President thanked Ukrainians from Canada for the expansion of cooperation between the two countries. "The role of the Ukrainian community of Canada is hard to overestimate. You support us during the war. Your volunteer assistance has been crucial," Petro Poroshenko said and added that the assistance was important both during the war and on the track of reforms in Ukraine.