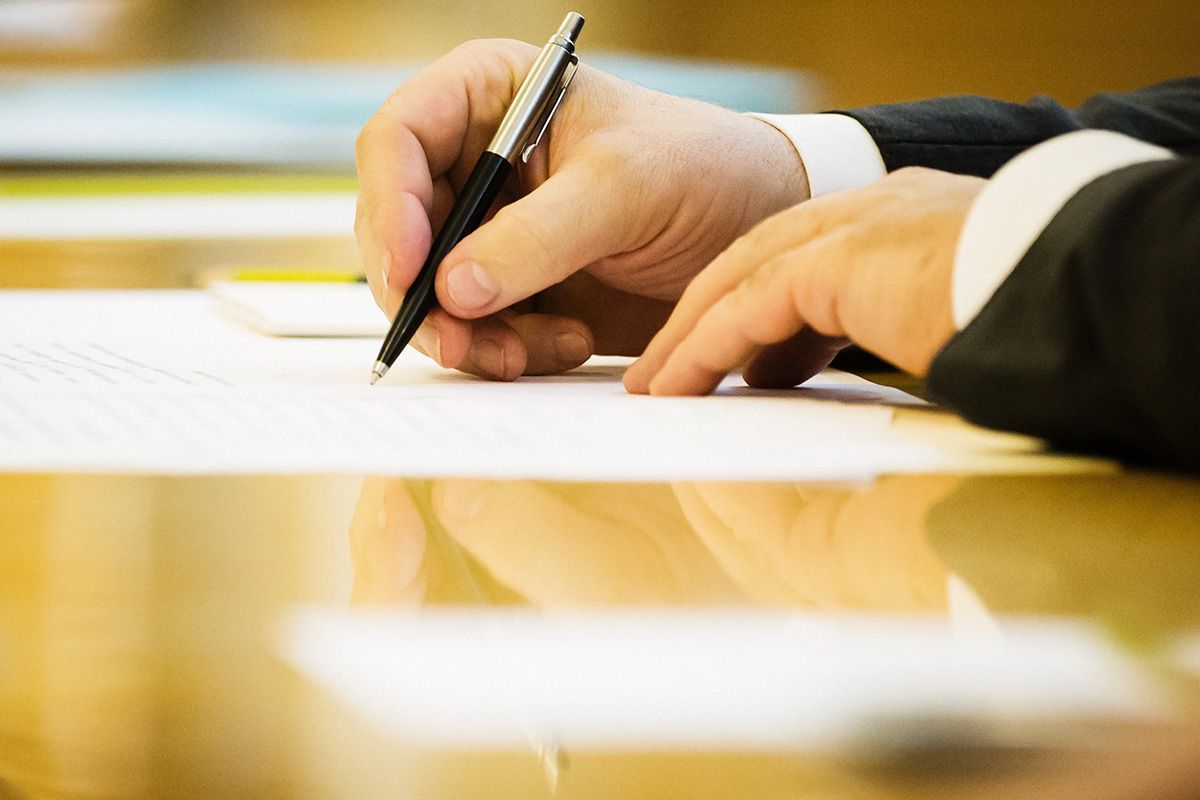 Judges will be appointed only after a public contest and qualification assessment / Photo from president.gov.ua
"The task of the law is to implement revised constitutional principles of justice to make the judicial branch of power independent and non-politicized, tighten their responsibility to society, and introduce new principles to form the judiciary corps, increase the role of the public in control over the unbiased courts and ethics of judges, and optimize the judicial system," the press service said.
The law also upgrades the qualification procedure for all judges, which was introduced in keeping with the law on ensuring the right to guarantee fair courts. In particular, the assessment will include such criteria as competence, including professional, personal, social, and others, professional ethics and honesty.
The law provides for the transition to a three-tier judicial system and the formation of a new Supreme Court within the next six months, which will incorporate a Grand Chamber whose function will be to unify judicial practices and settle judicial disputes, along with four cassation courts to review appeals.
Read alsoUkraine's Supreme Court says judges in Maidan rulings broke judicial oathsJudges will be appointed only after a public contest and qualification assessment. Both current, and candidates with 10-years of experience in scientific activity in the sphere of law and advocacy, are eligible to participate in contests for the position of a Supreme Court judge.
The law on the judicial system and status of judges provides the ground for the dismissal of a judge, including the failure to confirm legal sources of income and property. It also introduces new approaches to the distribution of power between bodies of judicial self-government.
Read alsoRada adopts presidential law on judicial system, status of judgesAs UNIAN reported earlier, the Verkhovna Rada passed, on June 2, bill No. 4734 on the judicial system and status of judges, which was proposed by the Ukrainian president. The bill was supported by 281 of the 381 parliamentarians in the session hall.