Estonian MEP: Donbas, Crimea must not vanish in shadow of new conflicts
Worldwide attention to the circumstances in eastern Ukraine and Russian-annexed Crimea must not decrease as, unfortunately, nothing has changed, Estonian member of the European Parliament Urmas Paet stressed at a meeting with Ukrainian President Petro Poroshenko in Kyiv, The Baltic Times reports.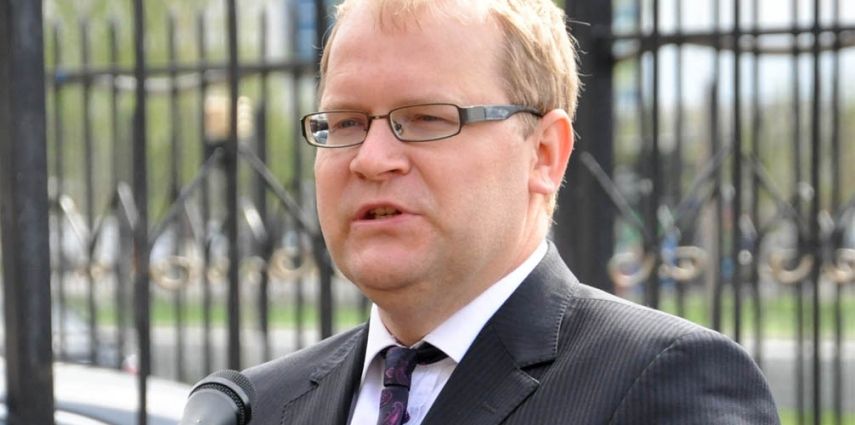 Estonian Foreign Ministry
"As new crises emerge, the danger exists that earlier conflicts move out of the focus of attention, which further adjourns finding a solution to them. Therefore, the situation of Ukraine requires constant visible action (until) Ukraine has full control over its territory again," Paet said, according to The Baltic Times.
It's vital to ensure access for OSCE observers to all parts of eastern Ukraine, as well as the Russia-Ukraine border. "Ukraine wishes an OSCE police mission both on the front line as well as on the Russia-Ukraine border, and this must be supported," the MEP stated.
Read alsoJuncker happy with reforms in Ukraine, but calls for their accelerationThe former longtime foreign minister of Estonia emphasized that the continued aggression in and occupation of Crimea have put Ukraine into a complicated situation in terms of reform. "Therefore support by the European Union is essential for the reforms to be successful and the fight against corruption to produce a result," he added.
According to Paet, the EU needs to decide in the near future about granting visa freedom to Ukrainian citizens, as Ukraine has satisfied all of the conditions set by the EU.
"Hopefully, the European Parliament will decide about granting visa freedom already in early autumn," he said.
Read alsoEP to hear report on proposed visa-free travel for Ukraine on Sept 5
The Estonian MEP also noted that the EU-Ukraine association agreement needs to be implemented as soon as possible.
If you see a spelling error on our site, select it and press Ctrl+Enter