Ukrainian MP calls Savchenko 'Putin's Trojan Horse'
Nadia Savchenko, the Ukrainian military officer who became a national hero after spending nearly two years in a Russian prison, called for reconciliation to end the conflict in eastern Ukraine, sparking outrage among some lawmakers, Ukraine Today reports citing RFE/RL.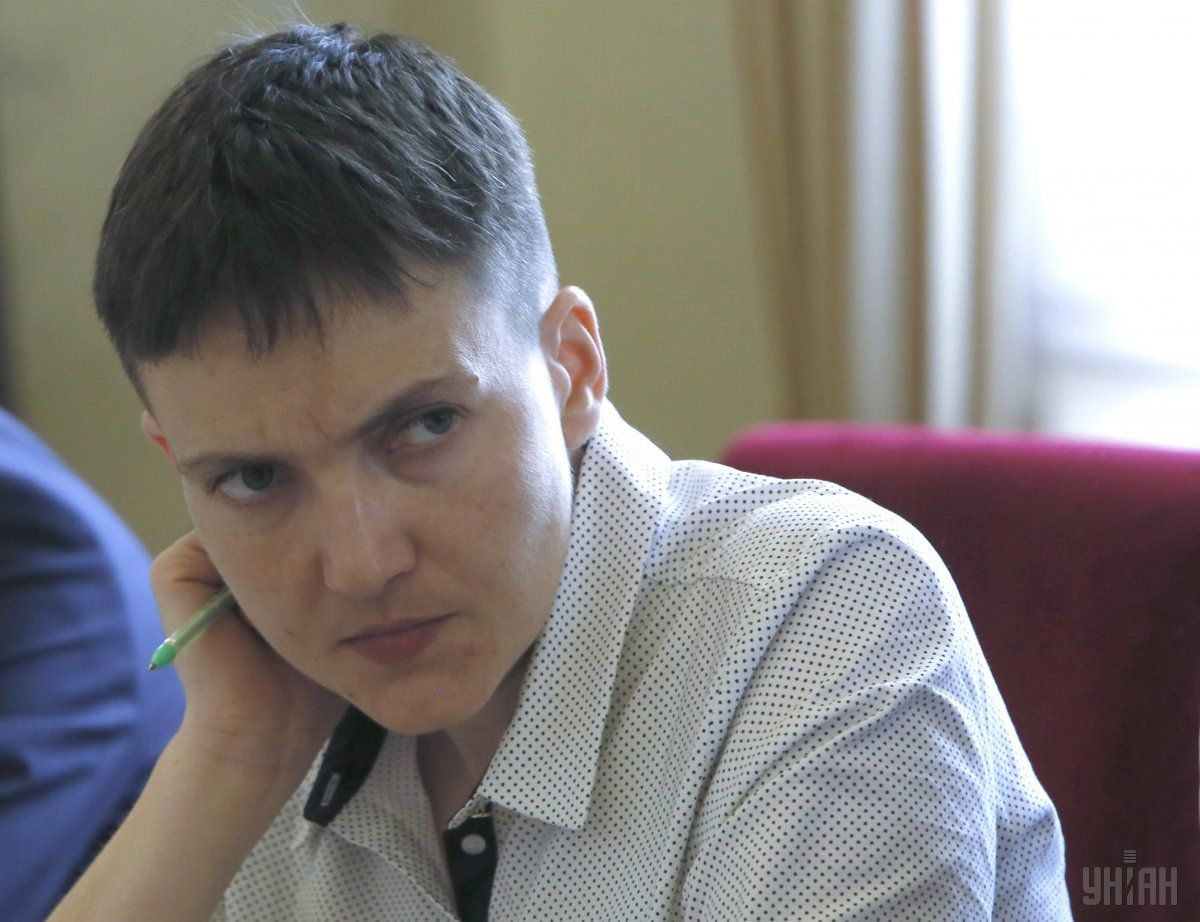 Photo from UNIAN
Savchenko, who was elected to parliament while in prison, said in an interview broadcast July 21 on Ukraine's Channel 5 that Ukrainians must "ask for forgiveness," according to Ukraine Today.
Otherwise, Savchenko said, the violence that had gripped the country's Donbas region since April 2014 would continue.
Read alsoSavchenko speaks about direct talks with militantsHer comments infuriated nationalist lawmakers and others, including Anton Herashchenko who also serves as an aide to the Interior Ministry.
"You, Nadia, are able to ask for forgiveness of...Russians who came to our lands to kill and rape, but we will never ask forgiveness of the occupiers and terrorists," he wrote on his Facebook page. "We will, through clenched teeth, hold on and achieve the liberation of our lands by any means!"
"Why did no one notice, that no live streaming was permitted from the trials of Sentsov or Kolchenko? And why, at the same time, Russian judge allowed to do live broadcasts from Savchenko's trial for all channels that wanted it?" Herashchenko went on to say.
Read alsoUkraine reports more losses in Donbas: 6 KIAs in last 24 hrs"Russian TV channels and sites fell over backward in order not to hide the shameful and unfair trial of Savchenko. Why did the Russian media and court purposefully promoted Savchenko? Strange, isn't it?
Now it seems clear - Putin enrooted a "Trojan horse" into the minds of Ukrainians."
Savchenko was captured in June 2014 by pro-Russian in Donbas, to be later illegally transported to Russia. She was then put on trial, charged with the killing of two Russian reporters covering the war.
Freed in May 2016 as part of a prisoner swap, she returned to a hero's welcome, and has spoken out regularly, calling for direct peace talks with Russia-backed separatists in the east.
If you see a spelling error on our site, select it and press Ctrl+Enter