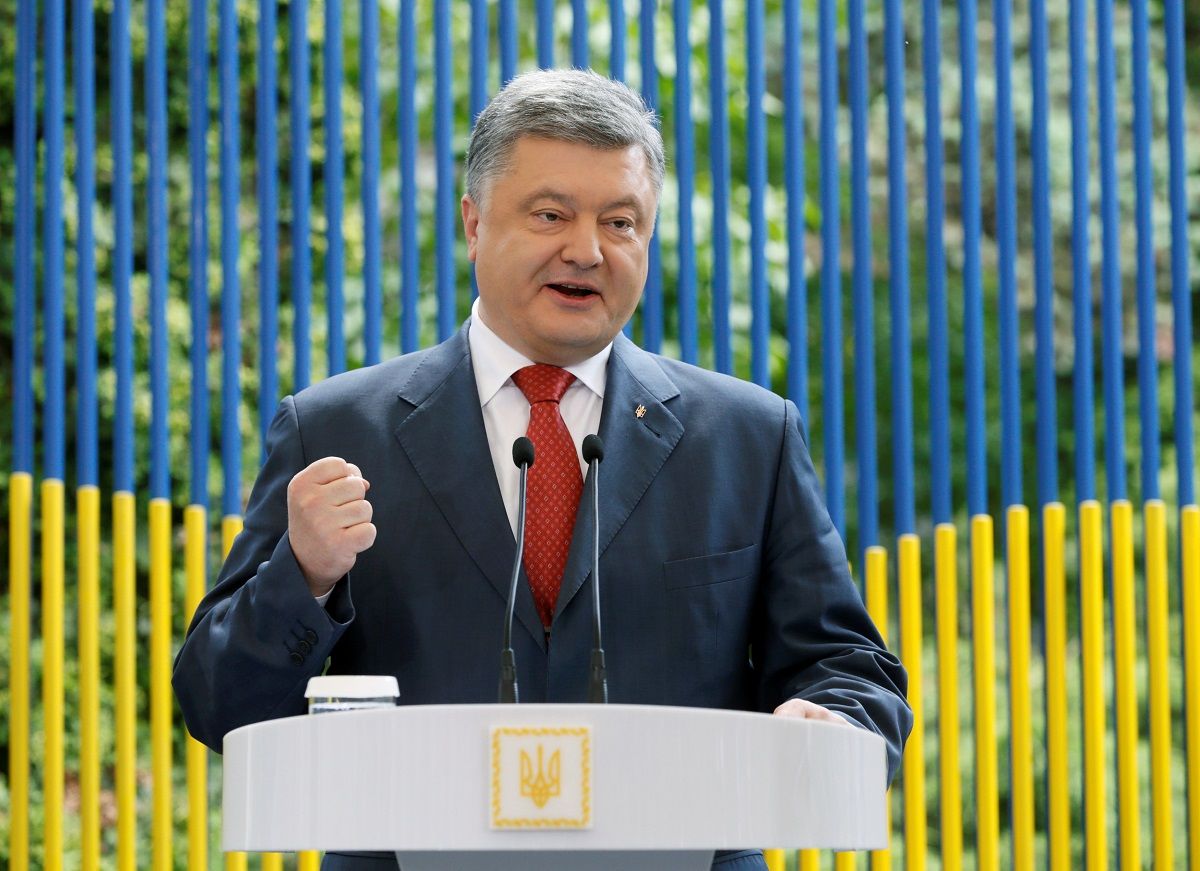 REUTERS
"I categorically do not accept palliative descriptions such as an 'abstract armed conflict' or 'armed confrontation.' These are definitions given by others, not Ukrainians. What is happening in eastern Ukraine now should be called an invasion by intruders," he said on Thursday, during an official event at St. Volodymyr's Hill in Kyiv on the occasion of the Day of Introducing Christianity into Kyivan Rus-Ukraine.
"Two and a half years ago, Moscow unleashed war against the golden-domed Kyiv. Things should be called by their proper names. The Savior teaches that there is a clear boundary between the truth and lies," Poroshenko stated.
Read alsoRussian troops to provoke ATO forces to violate Minsk accords: Ukraine intel"I am convinced that religious peace and mutual respect of the state-and-church partnership are significant accomplishments by Ukraine, and we should staunchly protect these achievements, especially now, during times of great trial," he added.
In addition, Poroshenko expressed gratitude to the churches and religious leaders, organizations, and communities who have firmly defended Ukraine as a God-given duty.
"Thanks to those of you who continue to support our armed forces and all the defenders of Ukraine with the word of God, prayers, and humanitarian aid. I express my gratitude to everyone who is helping alleviate the suffering of civilians caused by Russian aggression and Moscow-backed formations," he said.