Tymoshenko comes to Prosecutor's General Office (adds pictures)
To testify on case of Yushchenko`s poisoning
Today Prime Minister of Ukraine Yulia Tymoshenko has come to the Prosecutor's General Office to testify on the case of poisoning President of Ukraine Victor Yushchenko.
According to an UNIAN correspondent, Yulia Tymoshenko appeared at the entrance to PGO at 10.00 a.m.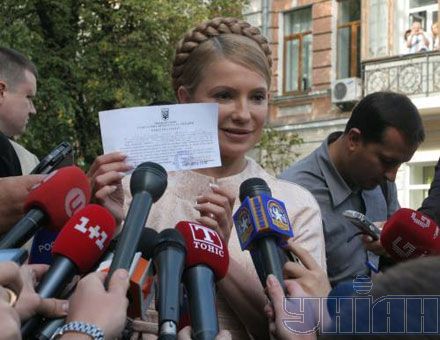 Commenting on her summons to PGO, Yulia Tymoshenko said: "When a person, who is considered by the President to be his main rival at the upcoming election, is simultaneously accused of national treason, spying in Kremlin's interests, and now Victor Andriyovych Yushchenko even summoned me to appear in the prosecutor's office to testify on his own poisoning, I think it's already "no comment". Everything is clear. But, being a law-abiding citizen, I came to the Prosecutor's General Office".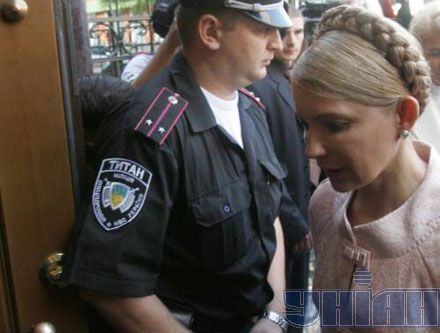 Asked whether she knows anything about the Yushchenko's poisoning case which is not known for the investigation, Yulia Tymoshenko said: "You know, I think that now, if the PGO really want to establish the truth, they should turn to the President of Ukraine and turn to the best European laboratory, to attract experts from all countries, who have similar laboratories, to make a really public analysis and prove everything, and only after that to summon people to interrogations".
According to Yulia Tymoshenko she was summoned for the second time already to this kind of interrogation.
If you see a spelling error on our site, select it and press Ctrl+Enter