Ukraine's prosecutors call ex-PM Azarov for interrogation (Photo)
The Prosecutor General's Office (PGO) of Ukraine has called former Ukrainian prime minister Mykola Azarov, who has reportedly been granted Russian citizenship, for interrogation on August 9, according an announcement on the PGO's website.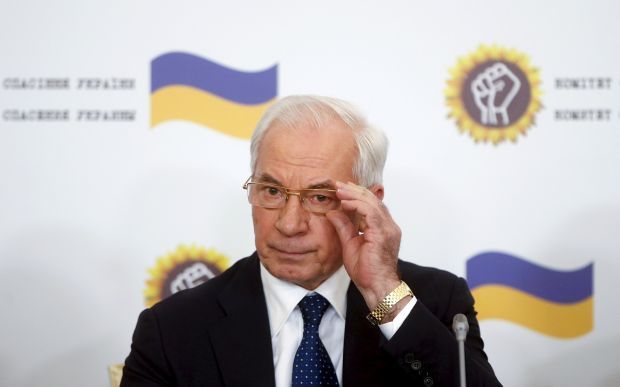 REUTERS
"Citizen Mykola Yanovych Azarov, born on December 17, 1947, registered at the following address: 20/1a Volodymyrska Street, ap. 16, Kyiv, should be present at the PGO's Main Military Prosecutor's Office at 114 Antonovycha Street, Kyiv, or at 9 Husovskoho Street, Kyiv, at 14:00 on August 9, 2016, under Articles 133 and 135 of the Criminal Procedure Code, to take part in proceedings of criminal case No. 12013220540000400 dated January 31, 2013," the summons read.
Read alsoYanukovych, Azarov granted Russian citizenship – Transparency InternationalThe document also listed reasons which would be recognized as acceptable excuses in case of failure to appear for interrogation, namely, detention or imprisonment, force majeure (hostilities, natural calamities), serious illness or treatment in hospital, absence at the place of residence for a long period due to a business trip, death of a relative or threat to family member's life and late delivery of the summons.
Absence without sufficient reason entails a fine or forced appearance for interrogation.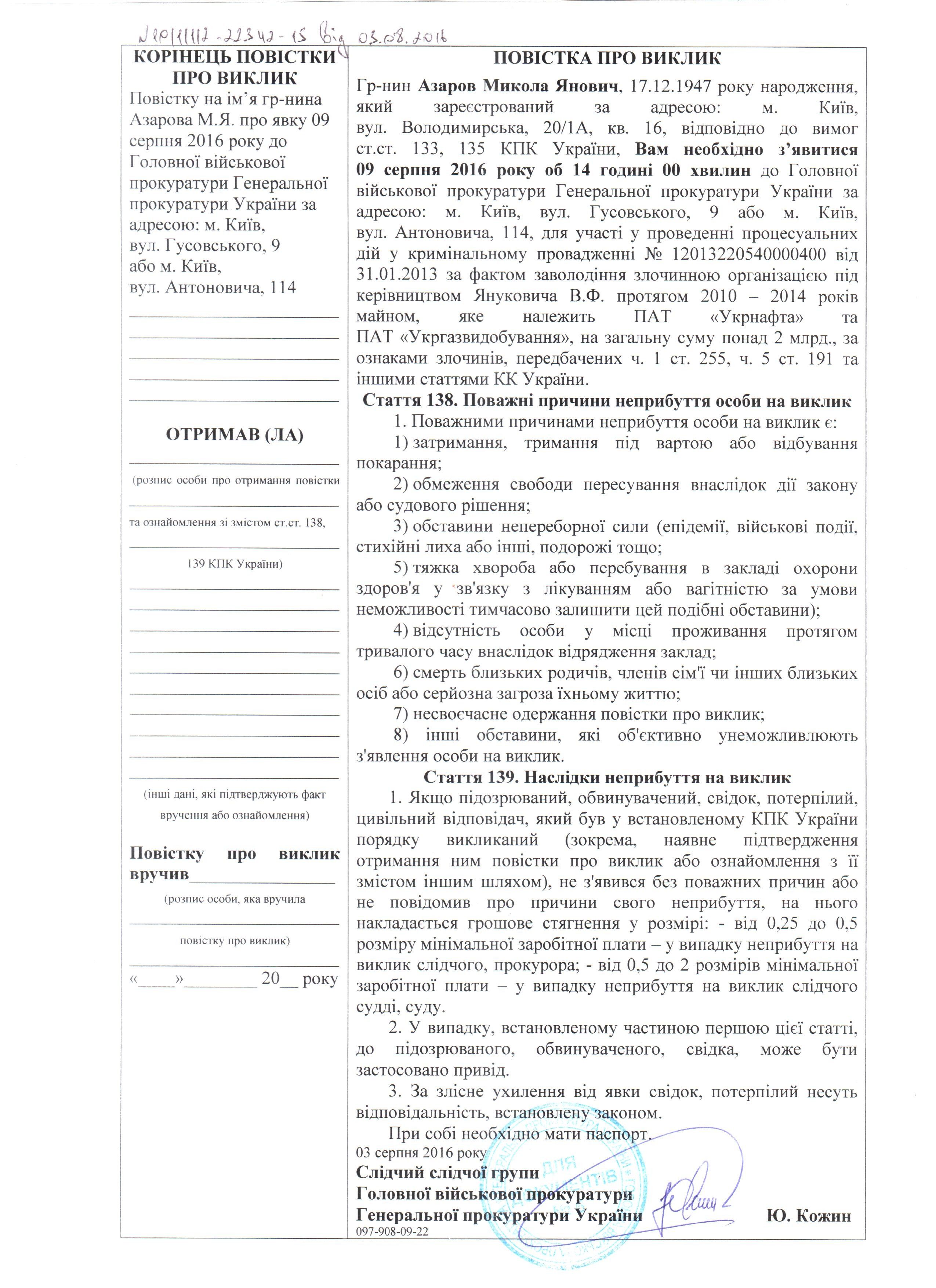 The PGO has posted Azarov's summons / Image from PGO
If you see a spelling error on our site, select it and press Ctrl+Enter