Ukraine marks Air Force Day
Ukrainian President Petro Poroshenko, Prime Minister Volodymyr Groysman and Secretary of the National Security and Defense Council Oleksandr Turchynov have greeted members of the Ukrainian armed forces on Ukraine Air Force Day.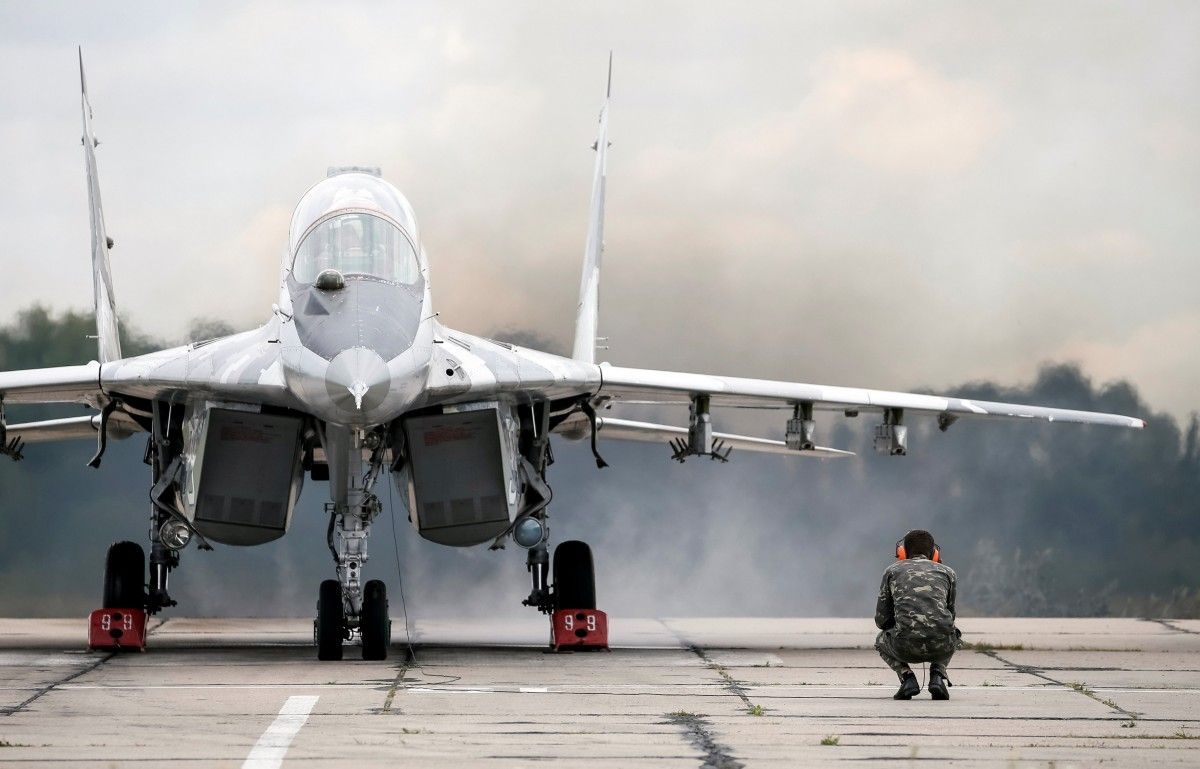 REUTERS
This day was introduced by former president Viktor Yushchenko in 2007 in presidential decree No. 579/2007 dated June 27, 2007. It is marked every year on the first Sunday of August.
According to estimates, 36,000 to 45,000 troops serve in the Ukrainian Air Force.
"I congratulate the Ukrainian Air Force!" President Poroshenko tweeted on Sunday.
Groysman, in turn, thanked the Ukrainian Air Force for what he called the exemplary fulfillment of their duties.
"I cordially congratulate you on your professional holiday – the Day of the Air Force of the Armed Forces of Ukraine! On the occasion, I express my deep appreciation to all the personnel, veterans and employees of the Air Force of the Armed Forces of Ukraine for the exemplary performance of military duty, hard work and devotion to the people," Groysman said.
He also wished the military and their families health, peace, happiness, prosperity, and amity.
Read alsoPoroshenko shares video with An-178 stunts at Farnborough airshow
Meanwhile, Turchynov called the soldiers of the Air Force "heroes of our time" in his congratulatory message.
"Serving in the Air Force is a profession that requires a high level of skills, endurance and heroism. These are the qualities each of you represents, adequately performing his or her duty day by day," he said. Further, according to Turchynov, the military profession today is vital for the country, and enjoys the respect and support of the entire society.
"The country is proud of you and your daily service! You are heroes of our time, who are on guard for the country," he added.
If you see a spelling error on our site, select it and press Ctrl+Enter