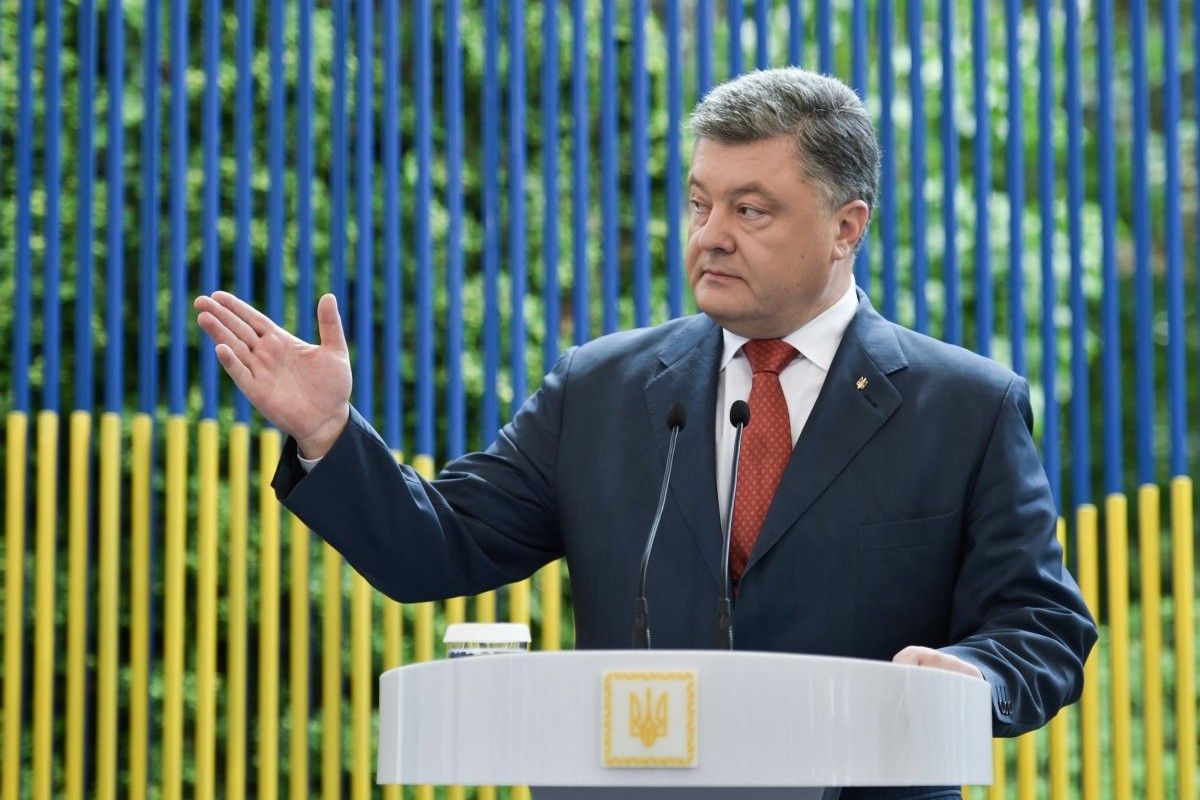 Photo from UNIAN
"Russian accusations that Ukraine has launched terror attacks in the occupied Crimea are equally cynical and insane as its claims that there are no Russian troops in eastern Ukraine. These fantasies pursue the only goal: a pretext for more military threats against Ukraine," a statement reads.
Ukraine resolutely condemns terrorism in all its forms, the president emphasized.
"We would never ever use terror to de-occupy Crimea," the press service quoted the president as saying.  
"Russia provides money and arms to support terrorism in Ukraine. It became a state-led policy on the occupied areas of Crimea and eastern Ukraine that resembles the Soviet Great Terror," Poroshenko said. 
"Russia  will fail to undermine Ukraine's reputation on the international arena and press for lifting sanctions with such provocative acts," he added.
Read alsoRussian media reports on 7 "saboteurs" arrested in occupied Crimea As UNIAN reported earlier, Russia's Federal Security Service (FSB) said it had prevented Ukraine's attempted armed incursion into Crimea that was supposed to target critical infrastructure. The FSB said that two Russian soldiers had been killed in the clashes. The attempted incursions had taken place over the weekend, according to the FSB.