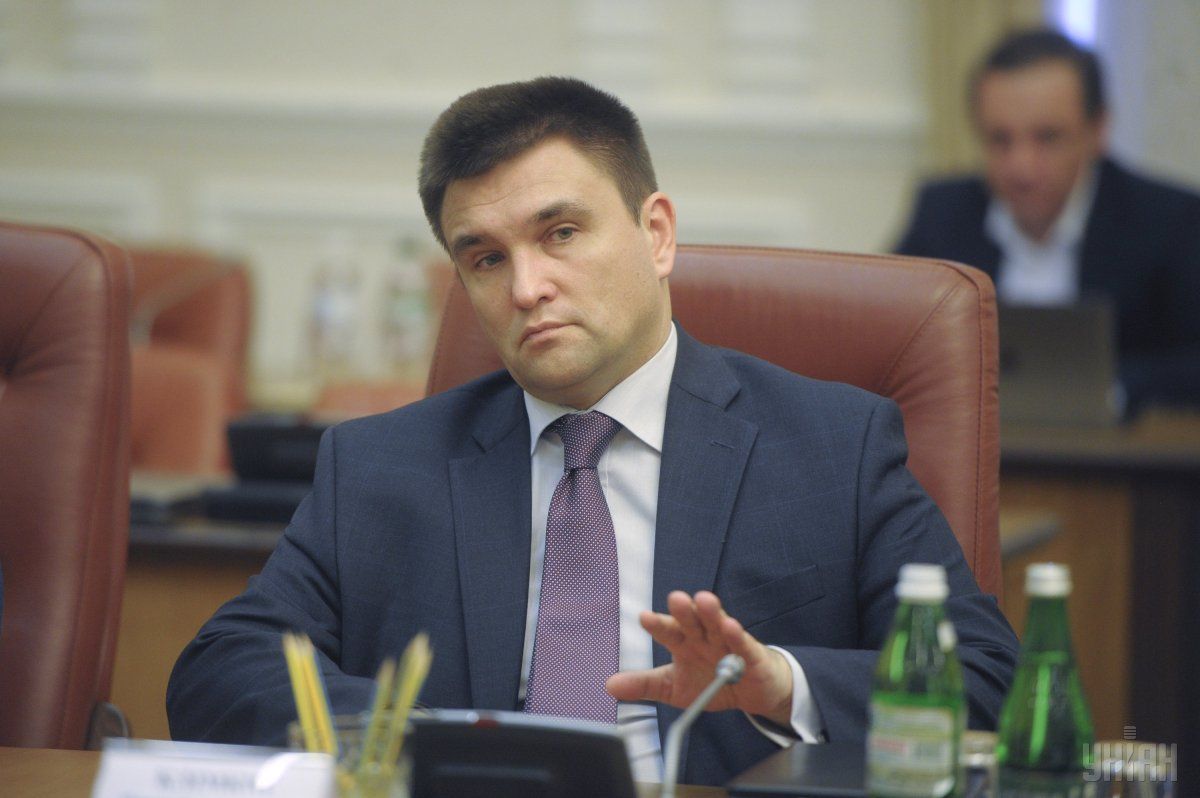 Klimkin warns Russia may attack from occupied Crimea / Photo from UNIAN
"Russia accuses us of opening fire at the administrative border with the occupied Crimea. But how could the use of artillery systems remain unnoticed by a satellite and local residents?" Klimkin wondered while speaking in an interview with Austria's Der Standard.
Read alsoCanada says no evidence to support Russian accusations against UkraineOn the other hand, the Russian troops presently deployed in the occupied Crimea could launch an act of provocation at any moment, which could be used as a pretext for an attack on Ukraine, he said.
As UNIAN reported earlier, the Russian Federal Security Service (FSB) announced on August 10 that it had averted alleged attempts by Ukrainian sabotage groups to enter Crimea and commit acts of terror at "critically important infrastructure facilities on the peninsula." The FSB also said it had eliminated the Ukrainian Main Intelligence Directorate's network in Crimea and detained the saboteurs. Ukrainian citizen Yevhen Panov, resident of Zaporizhia region's town of Enerhodar, was among those detained.
Read alsoUkraine Defense Ministry says Crimean saboteurs not members of Ukrainian intelligenceUkrainian President Petro Poroshenko in turn said that Russia's allegations against Ukraine are groundless and cynical.
Secretary of the National Security and Defense Council of Ukraine Oleksandr Turchynov stated that the Russian allegations is another element of the hybrid warfare waged by Russia against Ukraine.