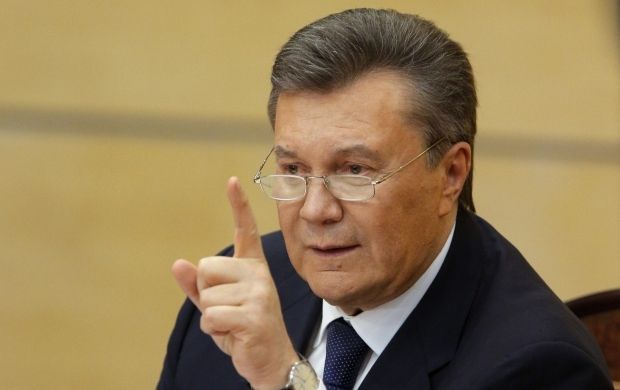 REUTERS
"An official petition was sent to the Prosecutor General's Office of Ukraine on Tuesday," The lawyer for Ukraine's former president Viktor Yanukovych, Vitaliy Serdiuk told Ukrayinska Pravda.
According to the document, Yanukovych wants to be questioned by the Prosecutor General's Office in court simultaneously with Poroshenko, former Prime Minister Arseniy Yatsenyuk, Verkhovna Rada Speaker Andriy Parubiy, Kyiv Mayor Vitaliy Klitschko and National Security and Defense Council Secretary Oleksandr Turchynov.
Yanukovych also asks face-to-face interrogation with other officials whose names are not mentioned by the lawyers. It says that these are those individuals who were invited by the PGO as witnesses on the so-called Maidan case.
Read alsoUkrainian prosecutors invite country leaders, including president, for interviews"To ensure transparency of the process, Viktor Yanukovych insists on holding the interrogation in court under Part 1 of Article 225 of the Criminal Procedure Code of Ukraine," the lawyers said.
"Only evidence received in court is decisive," Serdiuk added.
The questioning must be held "with suspect Yanukovych's defense lawyer Serdiuk being present in the courtroom" and Yanukovych taking part "by video link, in accordance with other rules for questioning at trial."
"The defense team is ready to ensure suspect Yanukovych's participation in the aforesaid proceedings via video link," the petition said.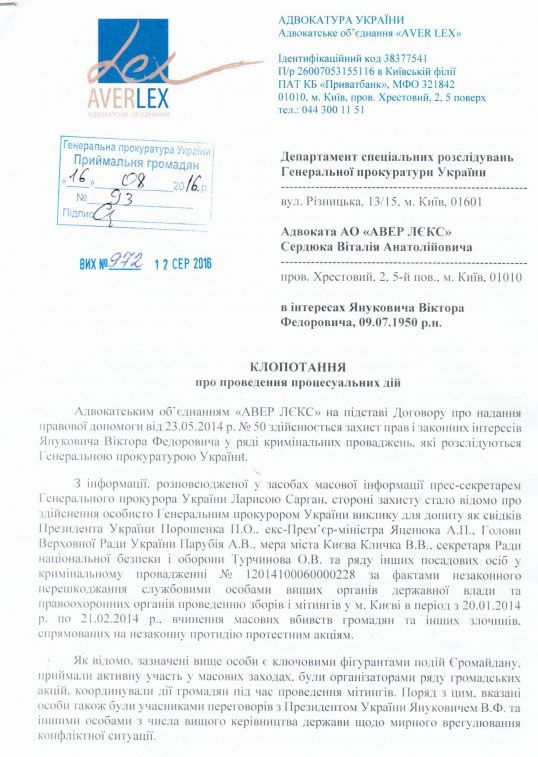 The petition prepared by Yanukovych's lawyers / Image from pravda.com.ua/