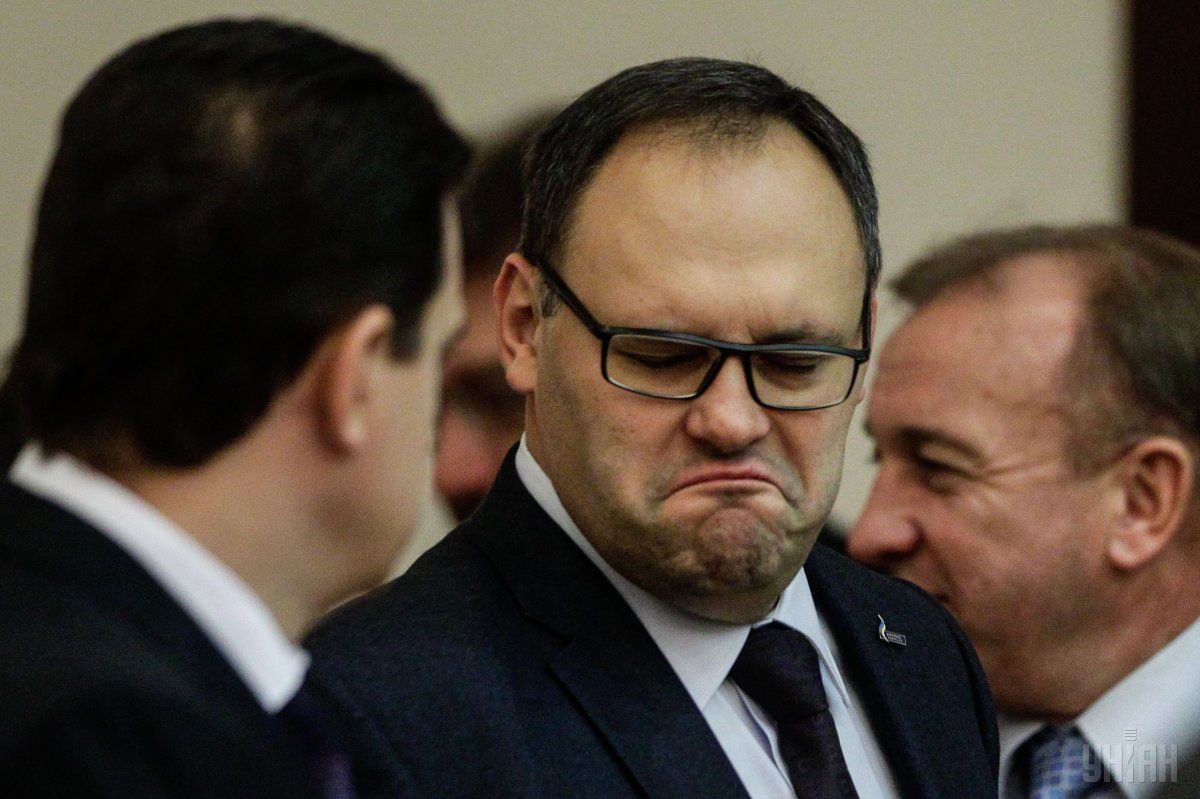 Ukraine's PGO says Kaskiv is on the international wanted list / Photo from UNIAN
The notice was issued on August 1 to detain Kaskiv and enable his extradition from Panama to Ukraine, the prosecutor general's press secretary Larysa Sargan posted on Facebook.
"On August 1, 2016, Interpol's General Secretariat issued a red notice for the detention and extradition of former head of the State Agency for Investment and National Projects of Ukraine Kaskiv, to make him criminally liable under Part 5, Article 191 of the Criminal Code of Ukraine (acquisition of property by abuse of office, committed on preliminary arrangement by group of persons on a large scale) and under Part 2 of Article 366 of the Criminal Code (forgery on duty, which entails grave consequences)," she wrote.
"The National Central Bureau of Interpol in Panama reported that on August 18, 2016, Kaskiv was stopped at the border with Costa Rica after he was denied entry to the destination on August 17, 2016," she added.
On August 19, Kyiv's Pechersky district court satisfied a petition filed by the PGO's main investigation department to remand Kaskiv into custody.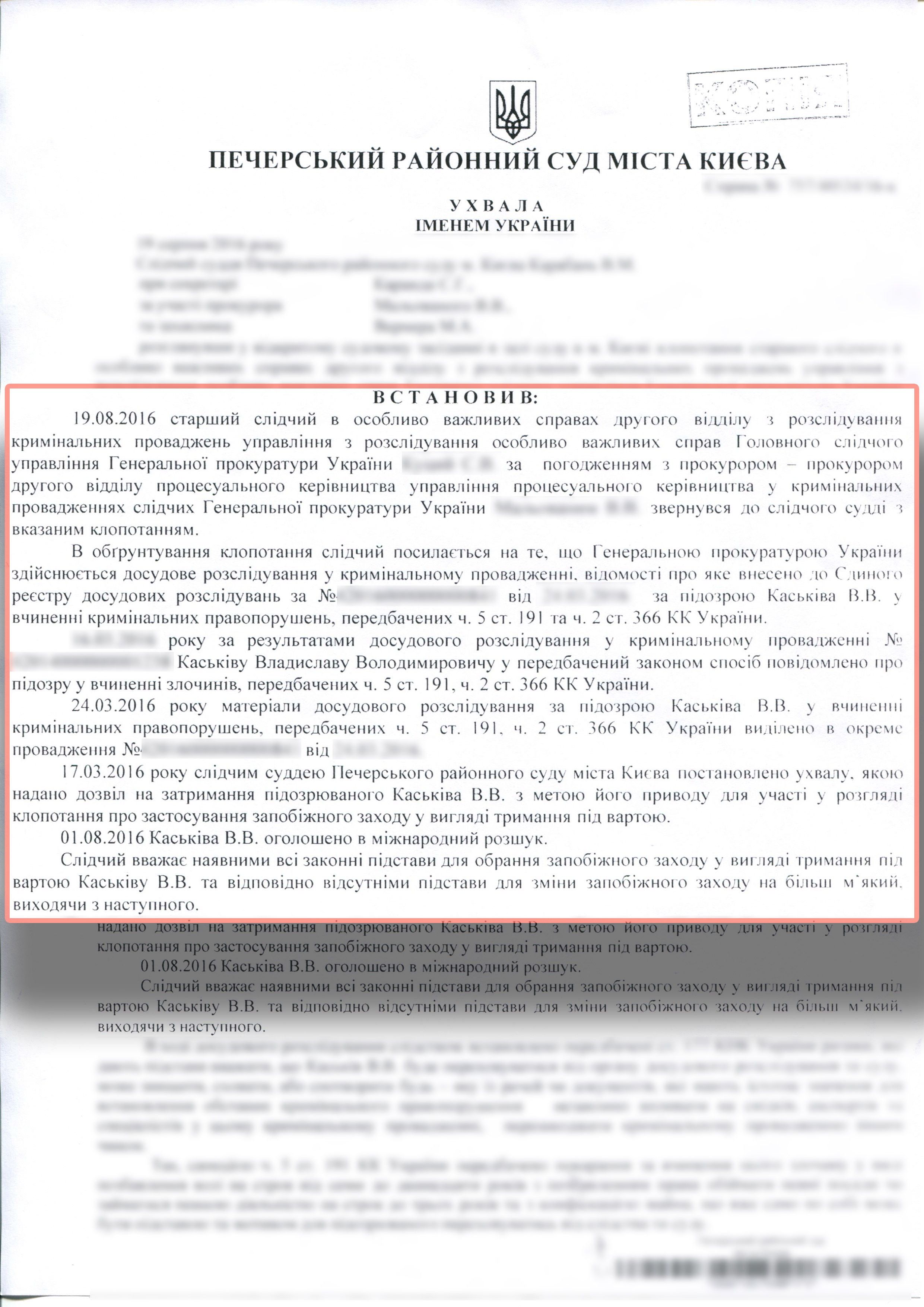 A Kyiv court ruling on Kaskiv / Image from gp.gov.ua
"The PGO is now taking all the necessary measures to extradite the said person under a 2003 international agreement on extradition between Ukraine and the Republic of Panama," Sargan wrote.
Read alsoEx-head of Ukraine's investment agency, wanted by police, detained in PanamaAs UNIAN reported earlier, Kaskiv headed the State Agency for Investment and National Projects of Ukraine in 2010-2014.
On August 18, Ukrainian Prosecutor General Yuriy Lutsenko announced in Kyiv that Kaskiv had been detained by Panamanian law enforcers.
According to Ukrainian Interior Minister Arsen Avakov, Kaskiv siphoned UAH 255 million ($10.2 million) from Ukraine.
In end March this year, Kaskiv was put on an international wanted list on the charge of embezzlement of public funds in 2012-2013 (UAH 7.5 million) under an agreement on advertising services, which was brokered by Kaskiv with a limited liability company.
Commenting on the developments, Kaskiv recently wrote on his blog on the Ukrayinska Pravda online publication that he had not been put on the Interpol wanted list.
Press secretary of the Ukrainian Interior Ministry Artem Shevchenko wrote on Facebook on August 25 that Interpol National Central Bureau (NCB) for Ukraine had not received by that day any information about Kaskiv's detention in Panama.