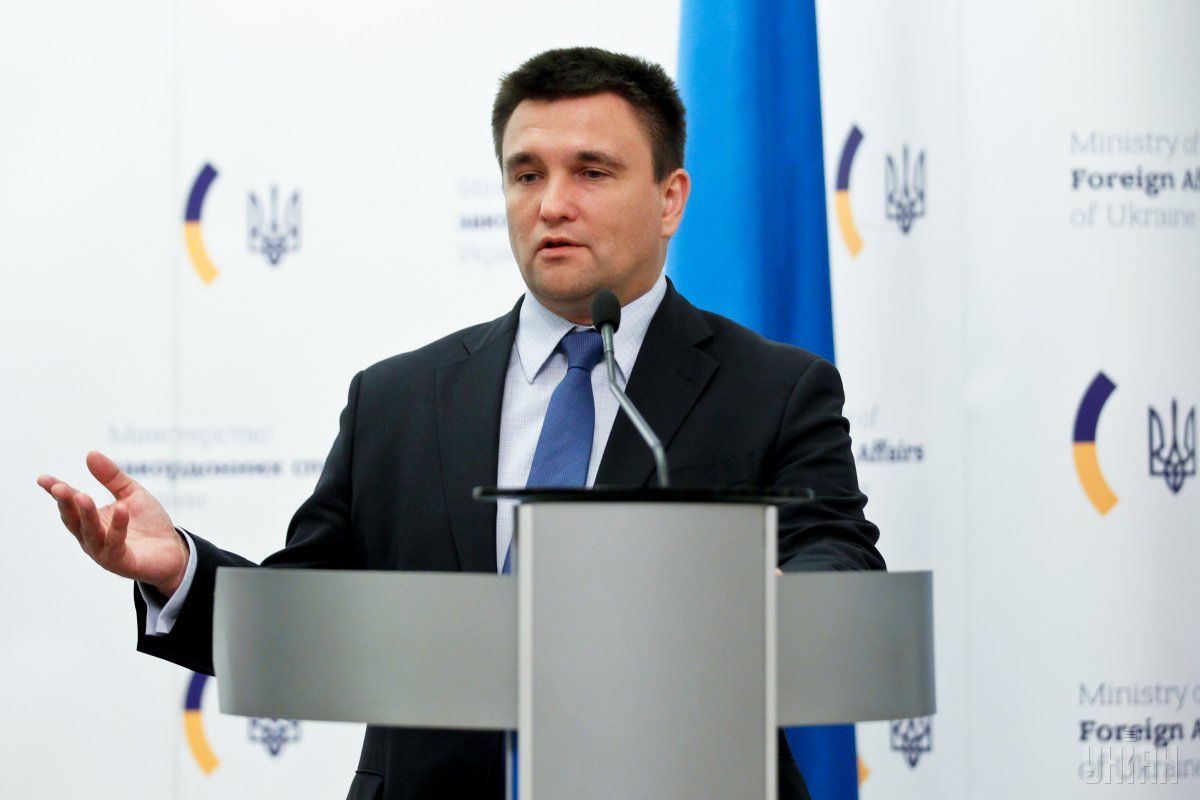 Klimkin says Russia wouldn't have shot down MH17 if arms control had been efficient / Photo from UNIAN
"Ukraine is the point of no return for #OSCE. Resolving current crisis will show whether OSCE can deal w/conflicts&deliver on security or not," Klimkin tweeted after at the Informal Meeting of OSCE Foreign Ministers in Potsdam, Germany, on September 1, 2016.
According to Ukraine's foreign minister, the OSCE needs an effective judicial mechanism to guarantee respect of core values and principles and to bring to justice those who break rules.
"Efficient arms control regime is crucial 4 #OSCE. If existing ones had worked, Russia wouldn't have brought 'Buk' to Donbas&shot down #MH17," Klimkin believes.
He claims that to be effective, the "OSCE is to be led by the culture of consensus and not by the rule of consensus, which is often misused."
OSCE Chairperson-in-Office and German Foreign Minister Frank-Walter Steinmeier, who was among the ministers who attended the Potsdam meeting, in turn lauded the OSCE's essential role in the Trilateral Contact Group on Donbas and the committed work of the Special Monitoring Mission to Ukraine (SMM).
He underlined that all sides must fully guarantee the security and safety of the SMM monitors and equipment and ensure their unfettered access throughout the country, including in the conflict area.
Read alsoSeptember 1: The beginning and the end of new truce in DonbasSteinmeier welcomed the fact that the sides re-committed to full adherence to the ceasefire at the beginning of the new school year: "I expect that all sides finally live up to their commitment to respect the ceasefire permanently."