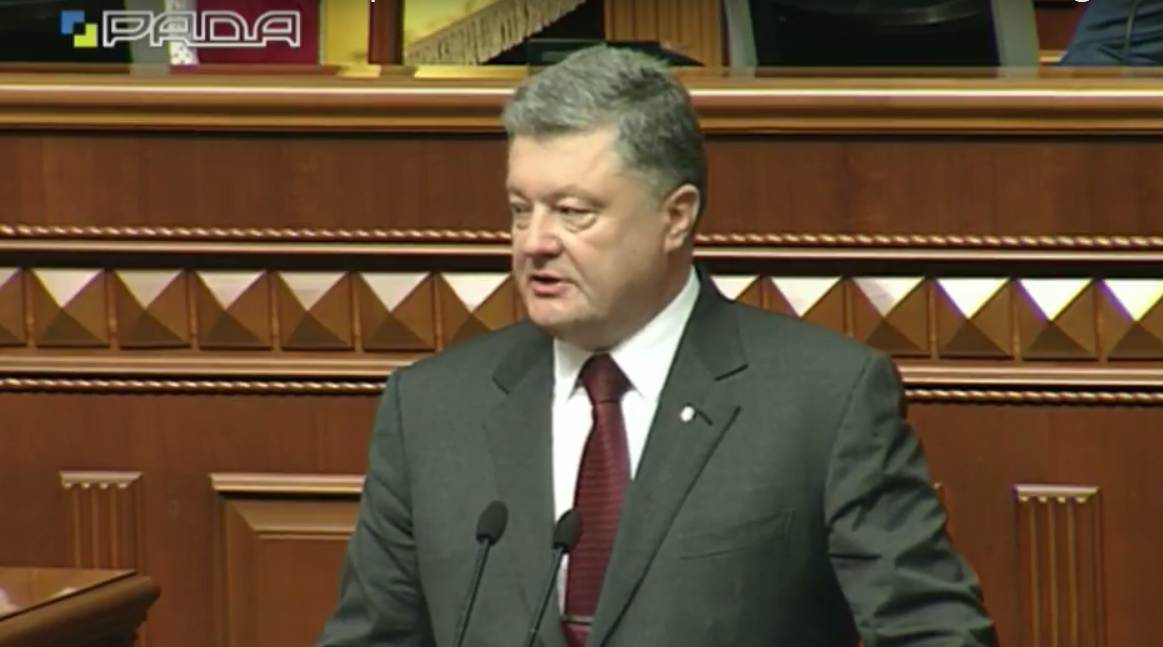 Screenshot from footage
"Russia wants to turn the areas it has occupied in Donetsk and Luhansk regions into, as someone said, a 'Donbas' protectorate, and infiltrate it into Ukraine on its own terms to undermine us from inside," Poroshenko said during his annual address to the Verkhovna Rada on Tuesday.
"Let me be clear: we won't allow this and this will never happen," he said.
Read alsoPoroshenko on Ukraine's combat readiness: just let them try!Earlier, Ukrainian Minister of Foreign Affairs Pavlo Klimkin said that the autonomy of Donbas might weaken Ukraine and even break it up, as Russia wants.