Poroshenko: Sanctions only mechanism to keep Putin at negotiating table
Ukrainian President Petro Poroshenko has urged the international community to impose new sectoral sanctions against Russia for its occupation of Crimea and Donbas, a UNIAN correspondent reported.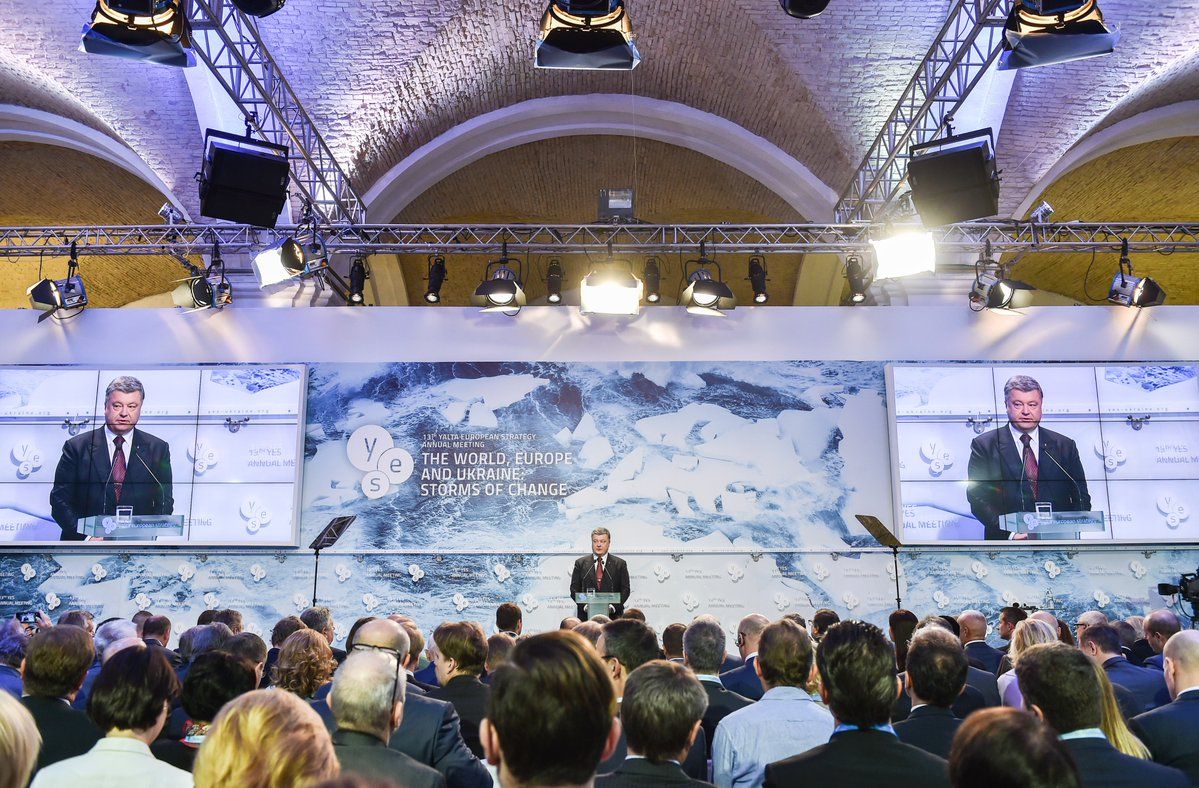 Petro Poroshenko Twitter
"Perhaps it is time to respond to Russia's actions in the occupied territories, including in relation to Crimean Tatars. This means that it is necessary to introduce new sectoral sanctions. We'll accomplish nothing without the sanctions," Poroshenko said at the annual meeting of Yalta European Strategy (YES) in Kyiv.
Read alsoPoroshenko: Following months to be moment of truth for WestHe has added that Ukraine is not a NATO member state and it defends itself with its own weapons. "But the sanctions are the only mechanism to keep Putin at the negotiating table. And we count on this," Poroshenko said.
If you see a spelling error on our site, select it and press Ctrl+Enter