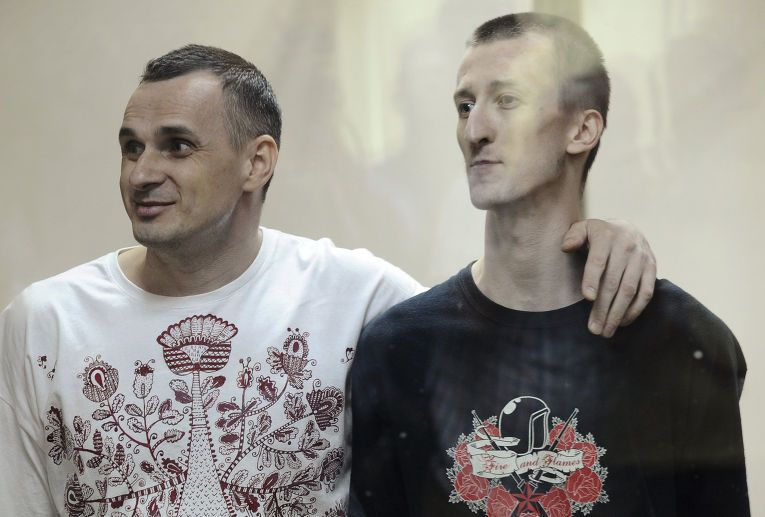 Ukrainian film director Oleh Sentsov and activist Oleksandr Kolchenko / Photo from REUTERS
In particular, the NSDC simultaneously considered the extension of the special personal economic and other restrictive measures, which were introduced in September 2015, and the application of additional sanctions against individuals and legal entities involved Russian aggression against Ukraine.
Read alsoKremlin dubs Crimean journalists, activists as 'terrorists'"As a separate resolution, the National Security and Defense Council of Ukraine has taken a decision to introduce sanctions against the persons involved in illegal actions against Ukrainian citizens," the NSDC's press service said on Friday.
In particular, it said, these are Russian law enforcers and judges who are responsible for the groundless persecution of Ukrainian citizens Oleh Sentsov, Oleksandr Kolchenko and others who have been unlawfully detained, convicted and are still being held illegally in Russian territory.