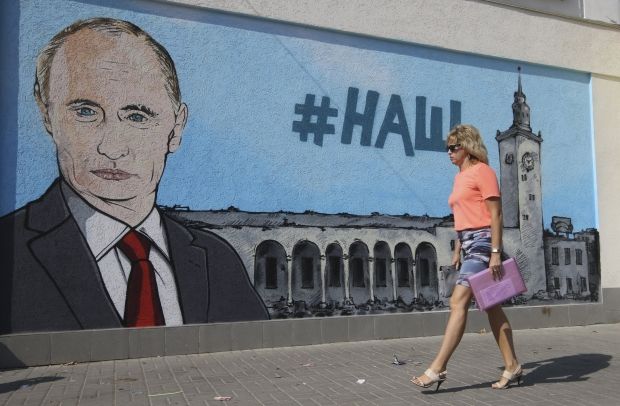 REUTERS
"I cannot help insisting that the United Nations and the Security Council in the first place have failed to bring peace and security to Syria. This failure undermines the whole mission of the United Nations and challenges its very existence," said Poroshenko.
"Inaction of the Security Council in dealing with the Russian armed aggression against Ukraine and occupation of Crimea has allowed Moscow to use the peninsula now as a military outpost for projecting power in Syria," the Ukrainian president said.
Read alsoPoroshenko stresses "critical" need to reform UN Security Council"As war there rages on there, huge numbers of Russian war assets are deployed in Syria by ships based in Crimea, occupied by Russian troops," said Poroshenko.