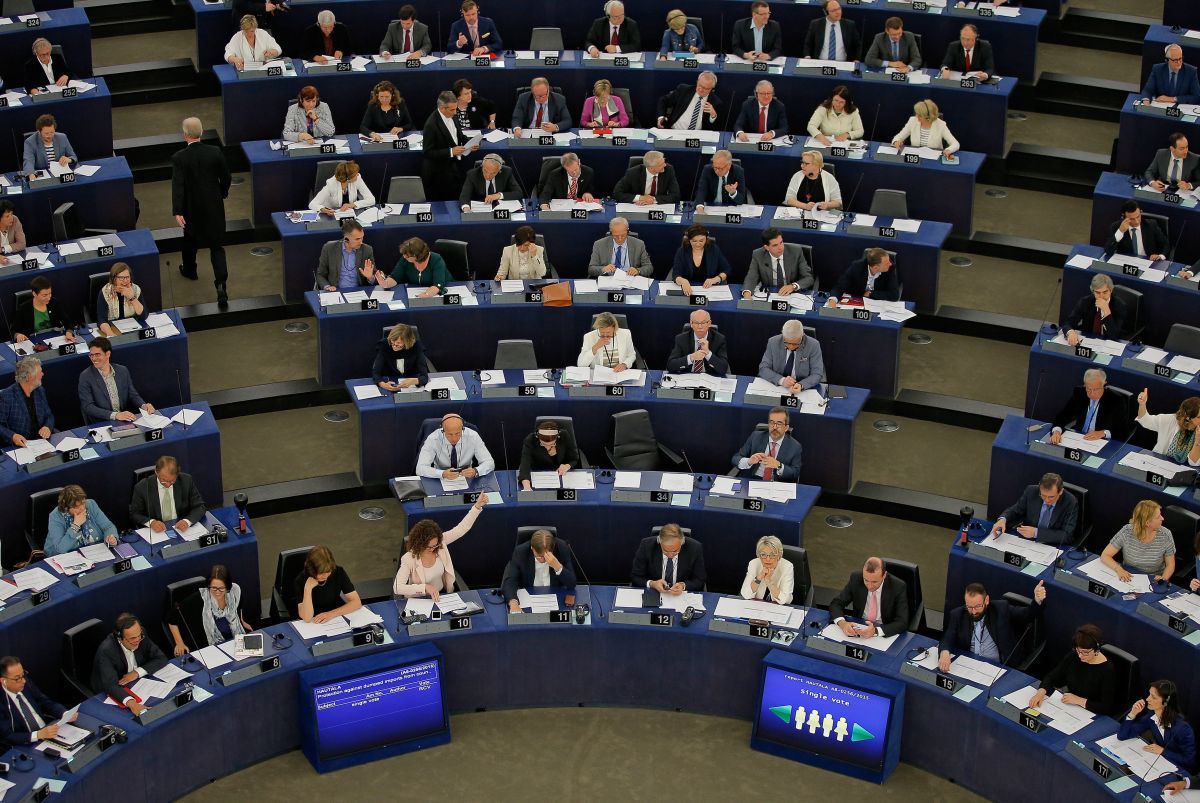 REUTERS
"At first, there will be a vote for the amendments, then for the report as a whole, and then there will be a vote for the mandate to start negotiations between institutions," the Committee said.
It is expected that the vote on the "Ukraine report" will be held according to a so-called "Georgian scenario," when the amendments, aimed at rejecting the proposal of the European Commission to provide Georgia a visa-free regime, did not secure enough support, while the report was backed by 44 MEPs against five.
As reported, the amendments both to "Georgian" and "Ukrainian report" were submitted by MEPs of the anti-European and nationalistic stance, in particular, by Beatrix von Storch (Germany, the Europe of Freedom and Direct Democracy (EFDD) group).
Read alsoPoroshenko's office: Anti-Russia sanctions, EU visa-free travel for Ukraine not correlatedAfter the report and the mandate for the negotiations are approved, the European Parliament must approve the composition of the negotiating team, which will participate in the negotiations with the European Commission and the European Council.
The team of six representatives of the European Parliament will be headed by Committee Chairman Claude Moraes (the Progressive Alliance of Socialists and Democrats, UK). Rapporteur Maria Gabriel (Bulgaria, European populists) will be included into the team's composition.
As reported, April 20, the European Commission proposed the European Parliament and the Council of the Europe to abolish visas for Ukrainian citizens. This proposal was the result of a positive assessment by the European Commission given last December confirming the fact that Ukraine had successfully fulfilled all criteria under the Visa Liberalization Action Plan.