Ukraine's diplomat explains how to bypass Russia's veto in creating MH17 tribunal
Ukrainian diplomat Volodymyr Vasylenko, who worked as Ukraine's Ambassador Extraordinary and Plenipotentiary, a judge for the International Criminal Court in 2001-2005 and was Ukraine's envoy to the UN Human Rights Council in 2006-2010, says that Ukraine should insist on the creation of an international tribunal on the downing of flight MH17 to bring the guilty to justice.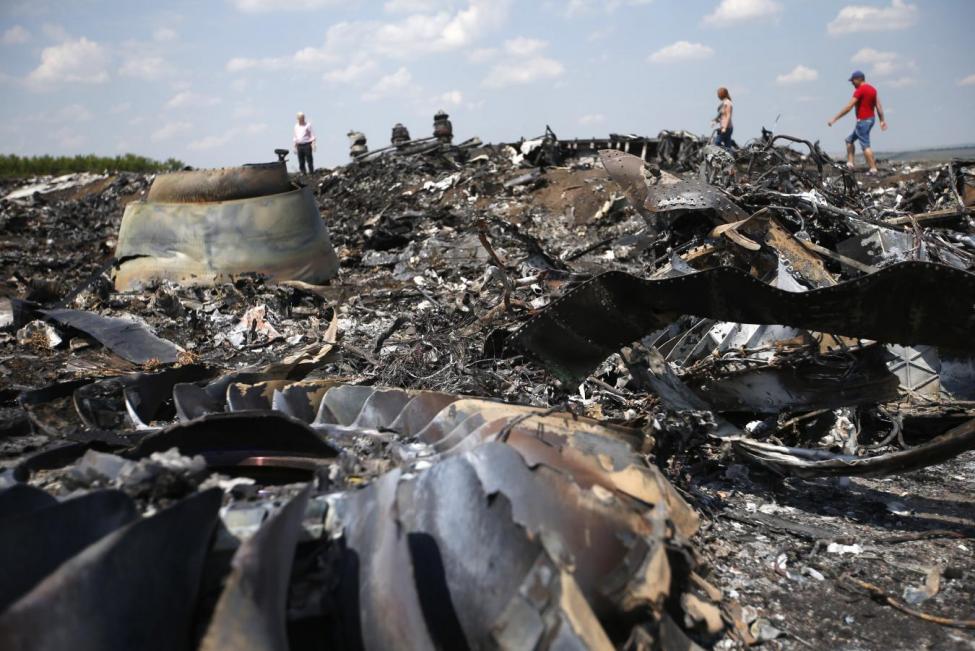 REUTERS
He advises that the results of the Joint International Criminal Investigation Team, which has been investigating the MH17 crash, should be handed over to the International Criminal Court, he said at a press conference in Kyiv on Friday, according to an UNIAN correspondent.
"Ukraine is eligible to raise the issue of bringing that case in front of an international court, as the crime was committed in its territory," Vasylenko said.
In his words, the second option could be the creation of an international court in the presence of the states that have been involved in the MH17 investigation.
Vasylenko does not rule out that Russia may use its right to veto at the UN Security Council, but if it happens, the UN Charter stipulates – and there has been a precedent already – the creation of an international court by the UN General Assembly.
"If the UN Security Council is unable to take such a decision, it could be done through the adoption of a resolution by the UN General Assembly, and this decision would serve as permission," he said.
Vasylenko also expressed the opinion that the preliminary results of the MH17 investigation, which have been recently made public, are very well-grounded and analyzed.
"If the case gets to court some day, the court would have a very substantial evidence base for analysis and decision-making," he said.
Read alsoAustralian PM: MH17 'killers' will be brought to justice – The GuardianHe says that from the point of view of international law, the MH17 incident is not an act of terror but a war crime, as military hardware was used against a commercial plane," he said.
Commenting on the possibility of bringing to justice Russian President Vladimir Putin whose army was reportedly involved in the downing of the plane, Vasylenko said that the Western nations could create an anti-Putin coalition and toughen anti-Russian sanctions.
"An anti-Putin coalition could be created along with the adoption of large-scale sanctions to punish Putin and his criminal gang, as the West has sufficient leverage – economic, political and diplomatic one to press Russia and make it abide by international laws. As the Western leaders should take it soberly in order not to pay a higher price if they try to please Putin without thinking that he poses a threat to the Western democracies and the entire international community," he said.
If you see a spelling error on our site, select it and press Ctrl+Enter