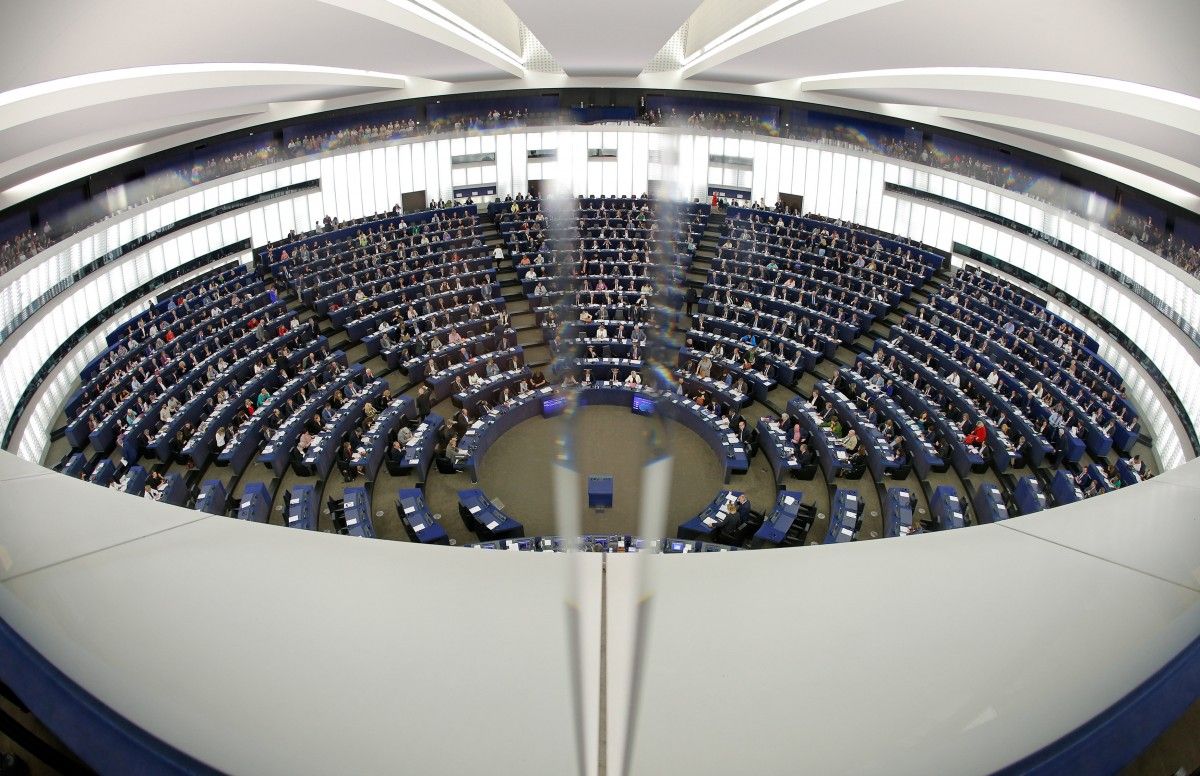 REUTERS
A relevant letter was sent to the High Representative of the European Union for Foreign Affairs and Security Policy, Federica Mogherini, an UNIAN correspondent in Brussels reports.
The initiator of the move was MEP Petras Austrevicius, the chairman of the informal group of Friends of Ukraine (Group of the Alliance of Liberals and Democrats for Europe, Lithuania).
"We are writing to you to draw your attention to the fact that as a result of so-called elections to the Russian State Duma of 18 September, six deputies were elected to represent Crimea, a region of Ukraine, illegally occupied and annexed by Russia in 2014," the deputies wrote.
Read alsoPACE delegate issues statement on Russian Duma elections in Crimea, criticizes new Parliament compositionThey reminded that the European Union had not recognised the illegal annexation of Crimea and Sevastopol by the Russian Federation and therefore did not recognise the holding of elections in the Crimean peninsula.
"In our view, it is therefore in full consistence with the EU's policy in support for the territorial integrity and sovereignty of Ukraine to demand that six so-called Crimean deputies – namely Ruslan Balbek, Mikhail Sheremet, Andrey Kozenko, Konstantin Bakharev, Dmitry Belik, and Svetlana Savchenko – are included into the sanctions list, considering that the seventh one, Natalya Poklonskaya, is already sanctioned," reads the letter.
The MEPs have reiterated that they remain fully committed to the EU's policy of non-recognition of the illegal occupation and annexation of Crimea, a region of Ukraine, and that we have no intention to deal in any way or form with those individuals who were illegally "elected" in Crimea.
Read alsoCanada becomes another country to not recognize the Russian elections in annexed Crimea"It is also our deep conviction that the presence of these individuals in the Russian State Duma is casting a dark shadow on the Russian parliament as such. In addition, we strongly regret to have learnt that according to the OSCE/ODIHR the electoral environment in Russia was negatively affected by increasing restrictions to fundamental freedoms and political rights. We are convinced that inclusion of the above mentioned Russian citizens illegally 'elected' in Crimea, a region of Ukraine, is in full compliance with the existing EU policy line and we therefore are waiting for the subsequent decision from the Council," the letter reads.
The letter was signed by 35 European politicians, with such influential officials among them as Jacek Saryusz-Wolski, Rebecca Harms, Michael Gahler, Hans Van Baalen, Pavel Svoboda, Anna Maria Corazza Bildt, and Jaromir Stetina.