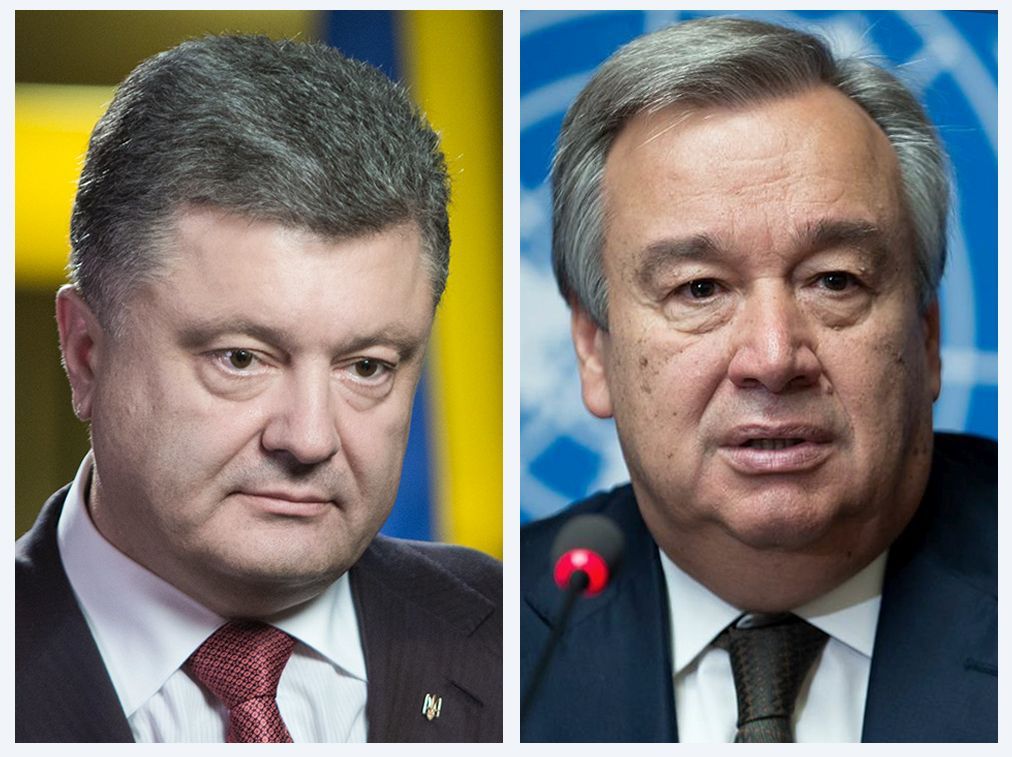 president.gov.ua
The Head of State expressed confidence that at the post of UN Secretary General he would demonstrate a principled stance in upholding the purposes and principles of the UN Charter and focus his activities on ensuring international peace and security, the press service reported.
Poroshenko expressed gratitude to Antonio Guterres for his active position on the humanitarian crisis in Donbas caused by the Russian aggression while being UN High Commissioner for Refugees.
Read alsoPortugal's Antonio Guterres to be next UN secretary general - mediaAntonio Guterres assured of his commitment to the principles and norms of the UN Charter and individually thanked Ukraine for providing support for his candidacy to this high office in the framework of the UN Security Council.
Poroshenko invited Antonio Guterres to visit Ukraine at the nearest opportunity.
On October 6, 2016, the UN Security Council approved the resolution with recommendation for the UN General Assembly to appoint candidate from Portugal Antonio Guterres to the post of UN Secretary General.