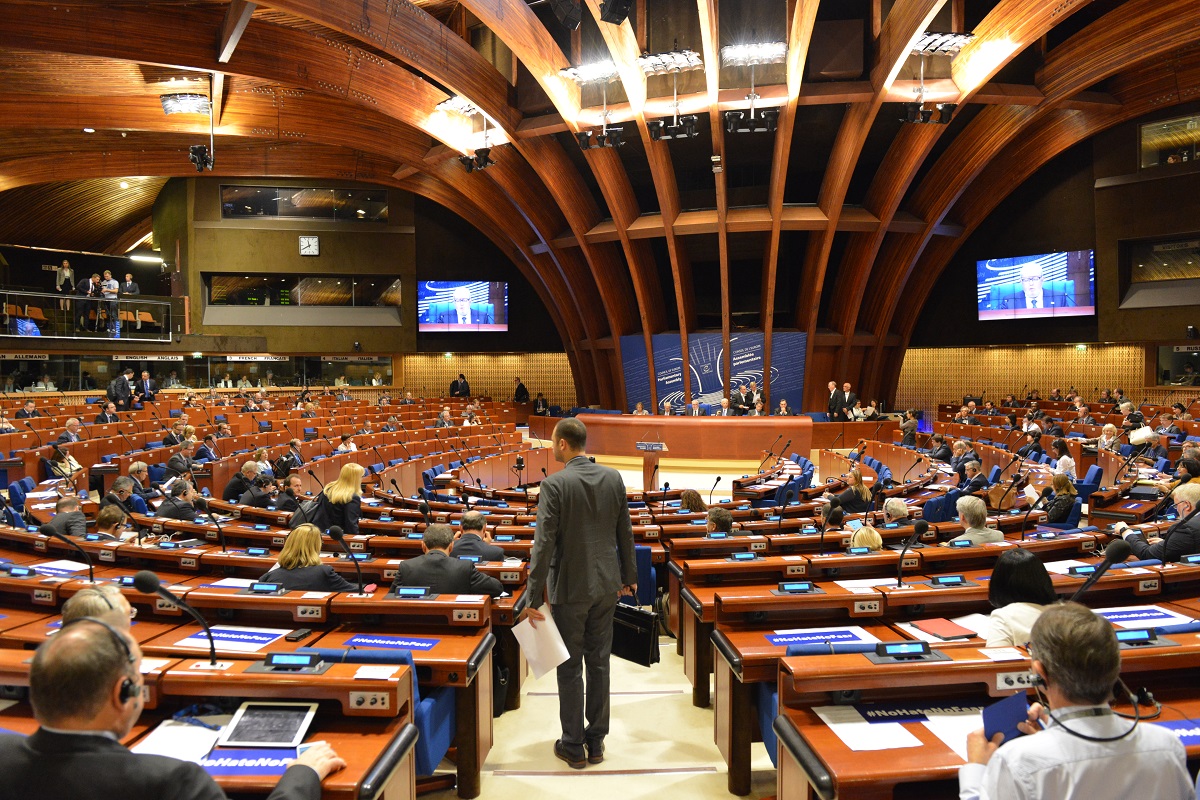 PACE is considering a draft resolution titled "Political Consequences of the Conflict in Ukraine" / Photo from UNIAN
"The agreements should be observed, and all the signatories to the 1994 Budapest memorandum should abide by their commitments – to protect Ukraine should it become a victim of an act of aggression," she said, while presenting the draft resolution on Wednesday, October 12.
Zelienkova also praised the Normandy Four format. "France, Germany are doing their best due to the Minsk agreements to ensure peace in eastern Ukraine," she said.
Read alsoUkraine seeks consultations of Budapest Memorandum signatoriesThe Presidents of Ukraine, Russian Federation and United States of America, and the Prime Minister of the United Kingdom signed three memorandums (UN Document A/49/765) on December 5, 1994, with the accession of Ukraine to the Treaty on the Non-Proliferation of Nuclear Weapons. Through this agreement, these countries (later to include China and France in individual statements) gave national security assurances to Belarus, Kazakhstan and Ukraine. The Joint Declaration by the Russian Federation and the United States of America of December 4, 2009, confirmed their commitment.
Under the agreement, the Russian Federation, the United Kingdom of Great Britain and Northern Ireland and the United States of America reaffirm their commitment to Ukraine, in accordance with the principles of the Final Act of the Conference on Security and Cooperation in Europe, to respect the independence and sovereignty and the existing borders of Ukraine.