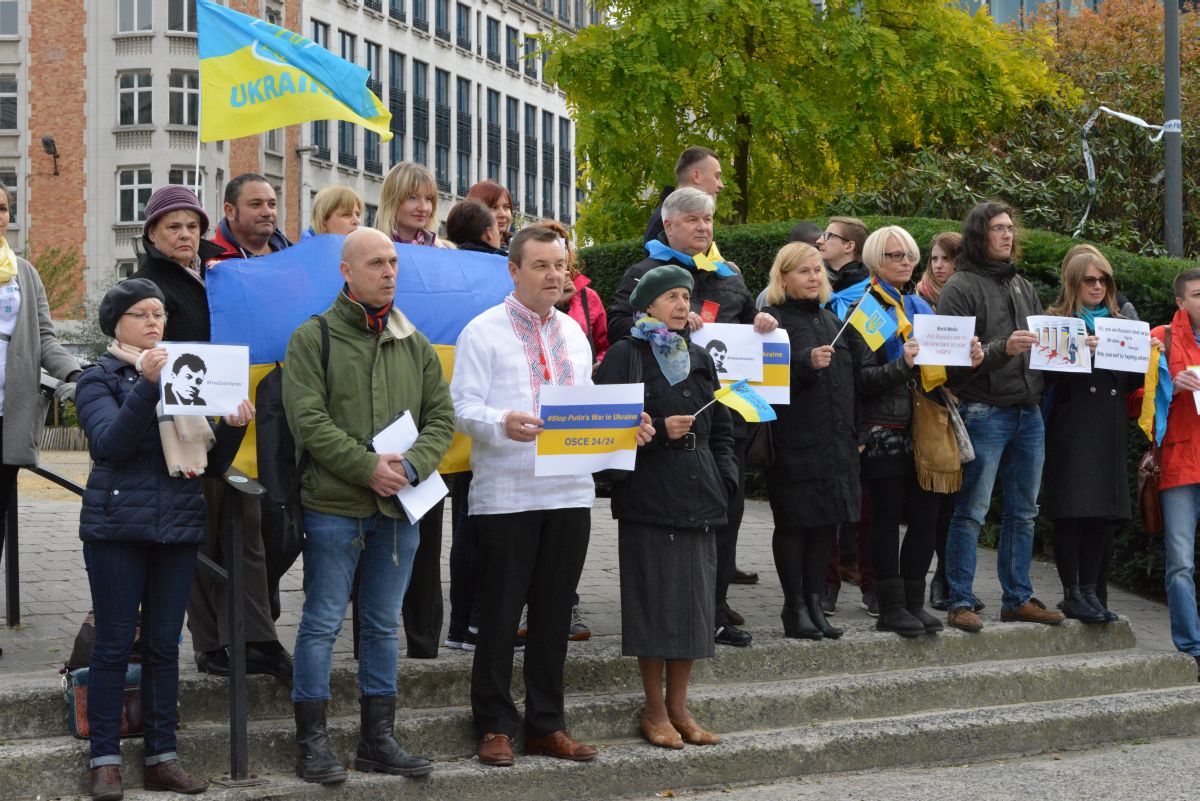 Photo from UNIAN
The rally took place in the heart of the European Quarter, at the Schuman Square, where the offices of the European Commission, the European Council and the EU External Service are located.
Participants of the rally were holding placards, chanting in English: "Stop Putin, stop the war!", "More sanctions!", "Your country could be next!", and "Freedom for Roman Sushchenko!", "Freedom for all illegal prisoners!", "Putin is a terrorist!".
The rally was also attended by MEP Marc Demesmaeker, who believes that the EU should strengthen its sanctions against Russia for its actions in Ukraine and Syria.
Read alsoPACE passes two resolutions on Ukraine"It is important because we want peace, we can see that Ukraine is a victim of foreign aggression, the Kremlin's aggression. Similar aggression we also see in Syria. What is happening in Aleppo, proves that if we we don't defend our principles, if the European Union does not stand up its their principles, it will be a weak union, and we will be victims of this type of aggression anywhere in the world. It is therefore important to say - stop this aggression in Ukraine. We need to maintain and even strengthen our sanctions. against all countries that do not comply with international principles, rules and international agreements," said Demesmaeker.
More than 30 people took part in the rally, among them Ukrainian journalists, diplomats, activists and friends of Ukraine.
As UNIAN reported earlier, rallies are scheduled in more than 30 countries around the world for Oct 14-15 to show solidarity with the Ukrainian people, under the slogan StopPutinsWarinUkraine.